Local keyword research based on more than 50k locations
Dominate your niche wherever you're located. See exact search volumes to boost your local keyword research based on more than 50k local SERPs.
1. Find location-specific long tail keywords for your content
The local SEO has always been a very important part of website optimization. Not all businesses have to care about local results but the ones that do simply can't miss the great opportunity that local SEO offers.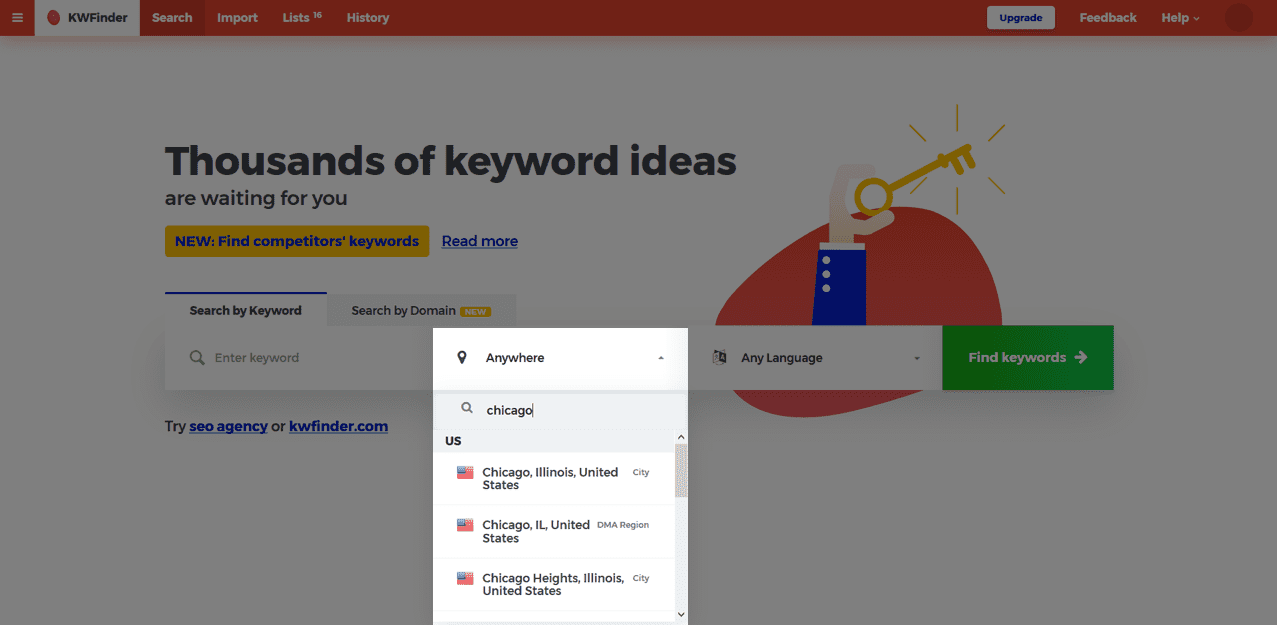 Thousands of locations in KWFinder will help you with the local keyword research. Is your target audience in Los Angeles, Kansas, Berlin, France or Adelaide? No problem with that.
Type of locations included in KWFinder
Cities (London, Perth, Boston, Paris, ...)
Regions, DMA regions (Bratislava Region, Los Angeles DMA, ...)
Counties, Departments (North Yorkshire County, Paris Ile-de-France Department, ...)
States (New South Wales, Kansas, British Columbia, ...)
Countries (USA, Germany, Australia, ...)
Start typing the location, select the one you are looking for from the dropdown suggestions menu and KWFinder will show you local search volume including all other metrics and the local SERP.
Local SERP analysis
If you would like to analyze local search results and see the impact of SERP features such as featured snippets, answer boxes, carousels and others, you can do so in our other tool included in the Mangools SEO tools package: SERPChecker.
2. Language can be another game changer for local SEO
Do you target countries with two or more spoken languages such as Belgium, or Switzerland? You can select from 40+ languages to identify these unique search volumes for a specific language in the selected location.
This feature is also useful for languages widely used in countries in which they aren't spoken. A typical case is English, widely used in Germany or Spanish in the USA.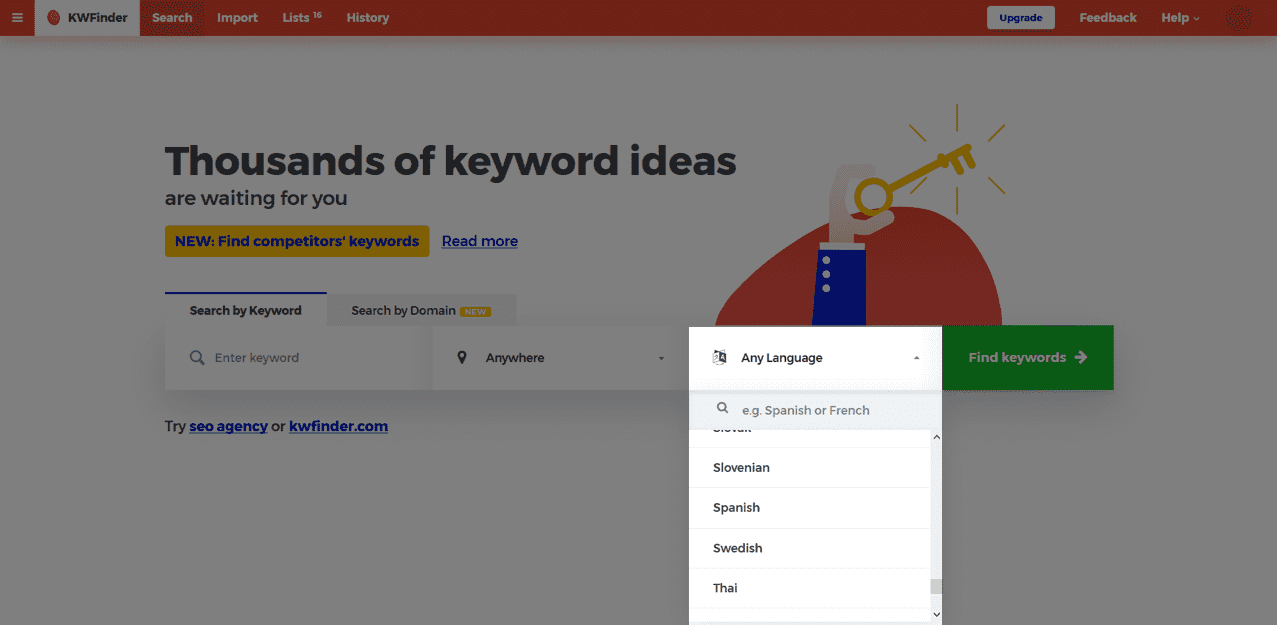 3. Optimize your content with keywords that resonate in specific locations
Use KWFinder as your local keyword tool to find the keywords that people search for in your target market.
Let's get back to the video where we check the results for the keyword "homemade coffee" in "California". Just start typing the location and the suggestions will appear.
All search volumes and metrics are calculated for the selected location. If we want to check other locations or languages, we can do so anytime. For example, we can select "New York state". The results will be different. It means different search volumes, keyword difficulty and organic search results.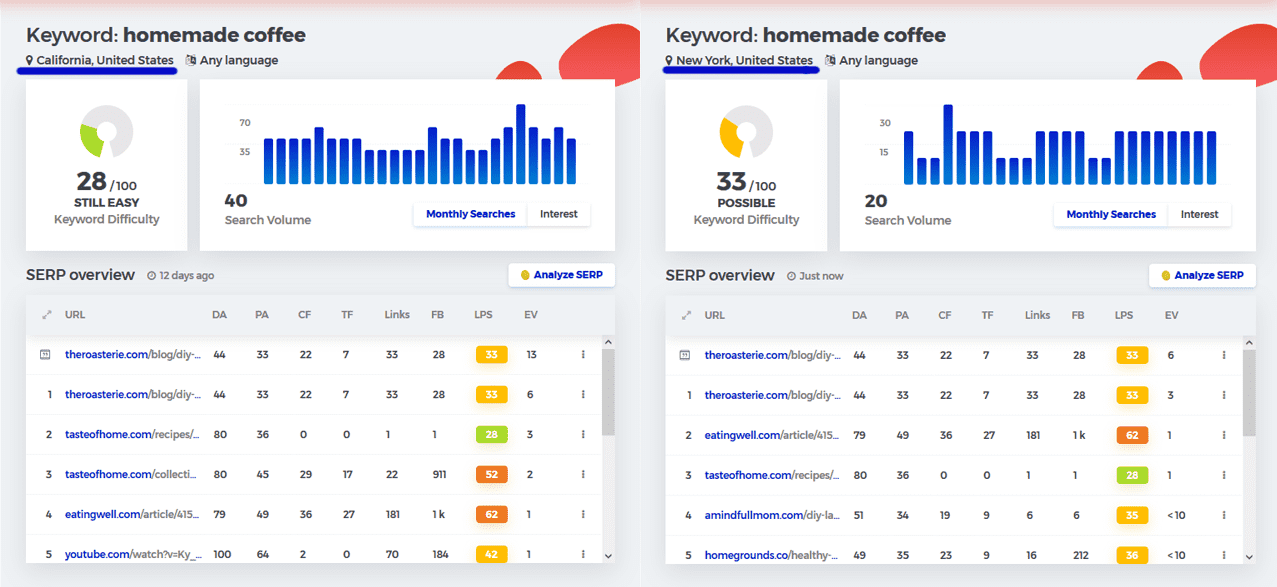 The data is exactly what you are looking for when doing local SEO. Keywords relevant for a specific location will help your website to build its way to the local pack in the search results. Most importantly, your website will clearly indicate who is it built for.
Quick tip
Make sure to have consistent name, address and phone number across all platforms and listings. With the right keywords and information, you are on a good way to reach higher positions in the SERP.
Try KWFinder now
Get hundreds of keyword ideas with one click.