Check the SEO authority of any domain or URL
SiteProfiler is an SEO analysis tool with all the essential SEO metrics & insights under one roof.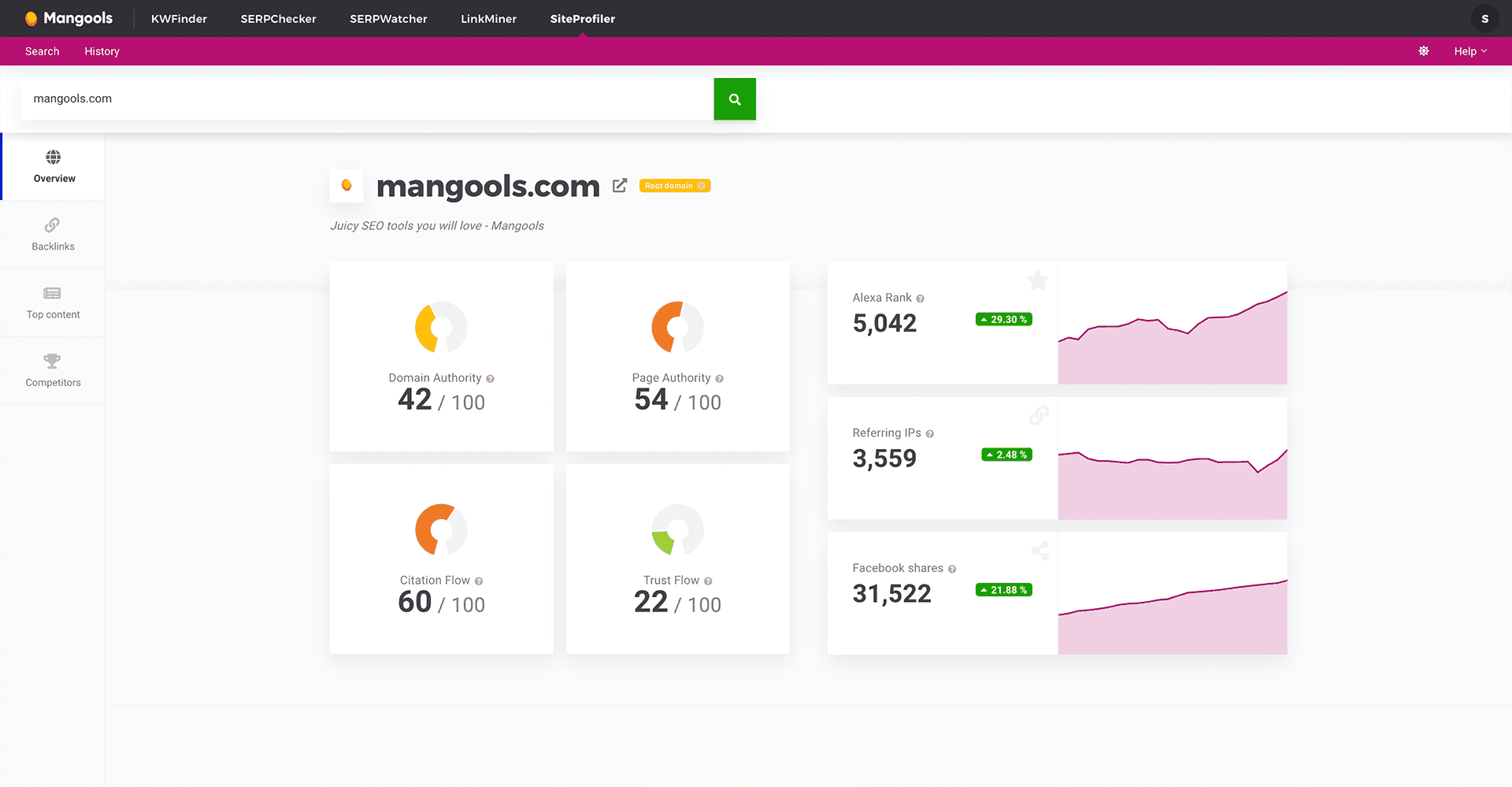 Trusted by the big ones, loved by everyone
Domain authority checker
Check the SEO authority of any website
Check the authority and trustworthiness of any website with the well-known SEO metrics by Moz and Majestic. We've included Alexa Rank and Facebook shares so you can see the website popularity 👌.
Backlink profile analysis
Reveal the health of the backlink profile
Junky referring domains can be dangerous for your SEO efforts ⚠️. Find out whether the link profile is healthy or spammy. The backlink charts and anchor distribution will give you even more hints.
The most popular content
Identify content that generates traffic
Spot the most popular content of your competitors. SiteProfiler will point you in the right direction when looking for new blogging ideas 💡 or link building opportunities.
Competitor insights
Find new competitors and similar websites
📊 Benchmark your website against the others on the market, find new competitors or opportunities for your marketing activities. It all depends on your use case!
What's under the hood
10 Million
top domains by traffic
checked daily for fresh metrics
2,5 Trillion
unique URLs
available for SiteProfiler analysis
Analyze any website or URL
Check the website's SEO authority, backlinks, top content and more!
Approved by SEO authorities