A well-designed infographic or checklist can be a useful source of knowledge for a beginner as well as an advanced SEO specialist. It is always good to have a visual guide that summarizes the most essential content or prevents you from forgetting the important stuff.
That is why we have decided to collect 10 SEO infographics and SEO checklists and include it into our SEO Resources series!
Mangools team member's thoughts

"A well-known idiom says – a picture paints a thousand words. It is a great summary of why I consider infographics very practical way of serving the information to the readers. As a graphic designer I understand the importance of visualizing the information into the form that is easy to comprehend. By the way, have you seen the infographics I created for our SEO Academy?"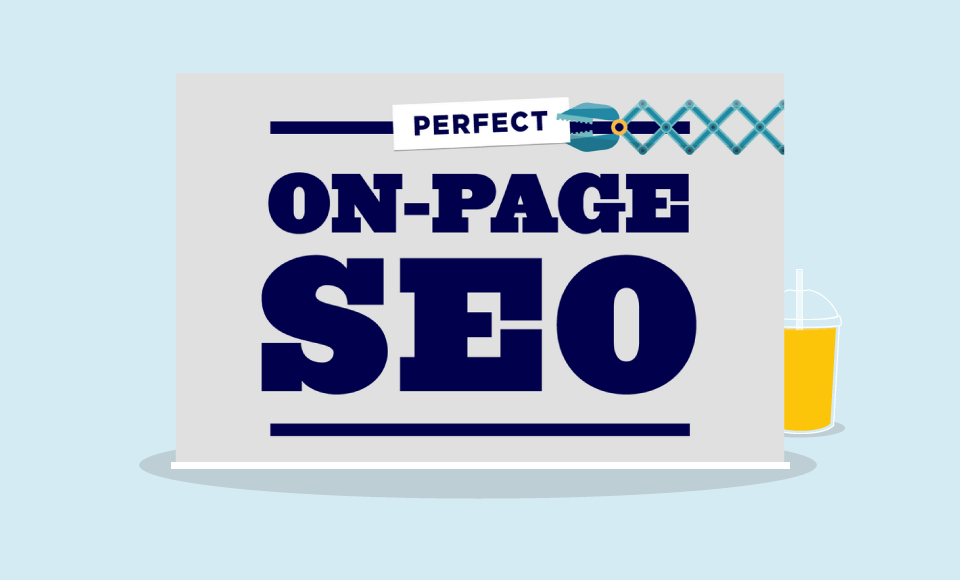 1. On-Page SEO: Anatomy of a Perfectly Optimized Page
by Backlinko
This great infographic covers 16 most important on-page SEO factors and best practices that should be considered and implemented when creating a new webpage or a blog article. It can be used as a useful checklist too.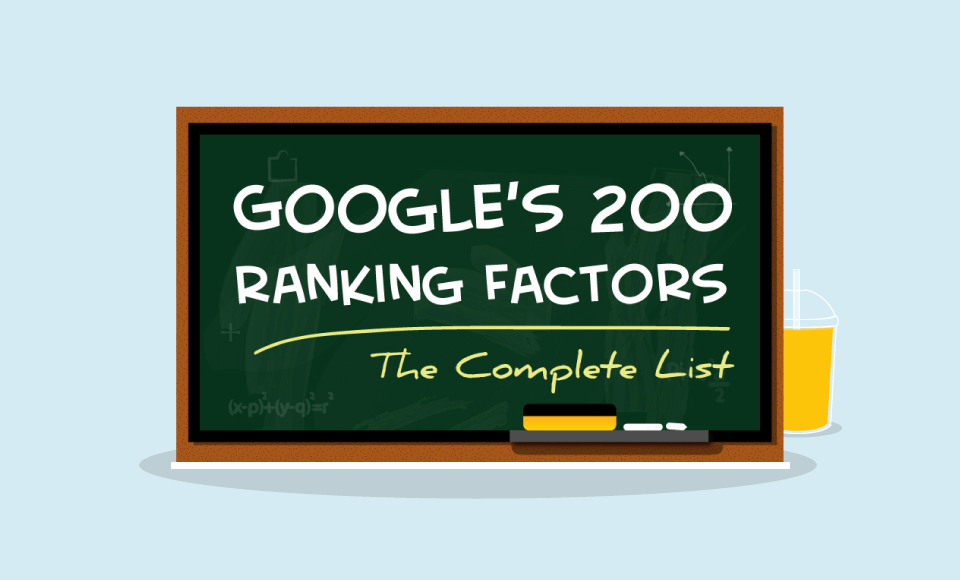 2. Google's 200 Ranking Factors
by Single Grain
It is a well-known thing that Google considers over 200 factors when deciding where your website will rank. This complex SEO infographic covers most of the well-known factors divided into ten categories.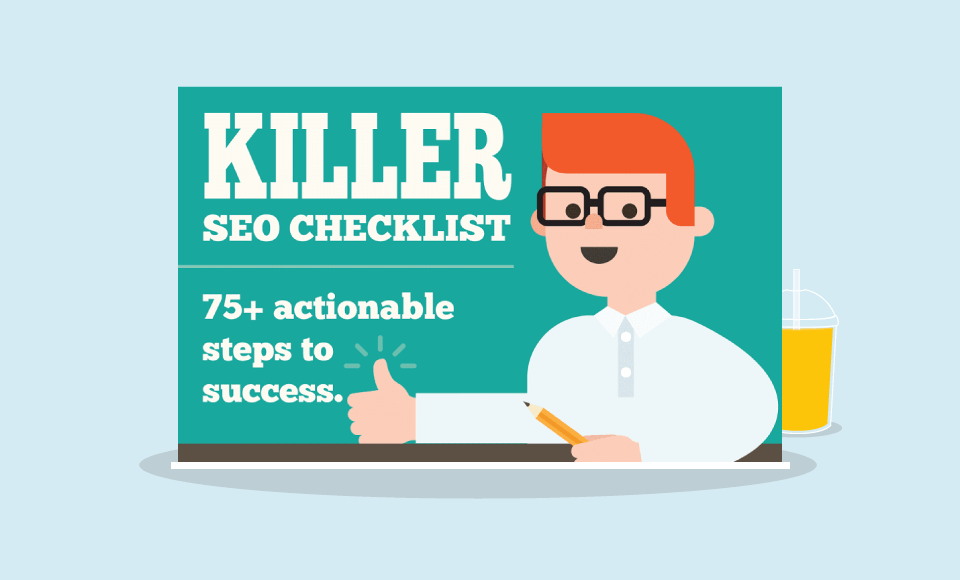 3. Killer SEO Checklist
by Capsicum Mediaworks
This SEO checklist covers over 75 essential steps that needs to be taken to have a SEO-friendly and SEO-successful website, both from the on-page and off-page point of view. Killer SEO Checklist indeed!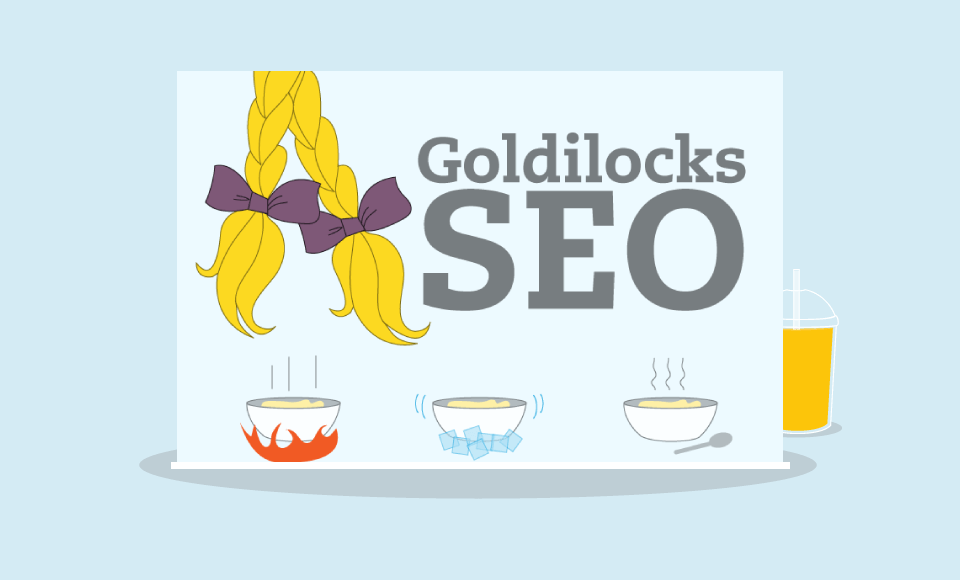 4. Goldilocks SEO
by SEObook
The Goldilocks principle – to use just the right amount of something – can be applied in many fields, including the search engine optimization. In this infographic, Seobook describes the most important aspects of today's SEO and presents three stages of each: too hot – spammy, too cold – apathy and just right – profitable.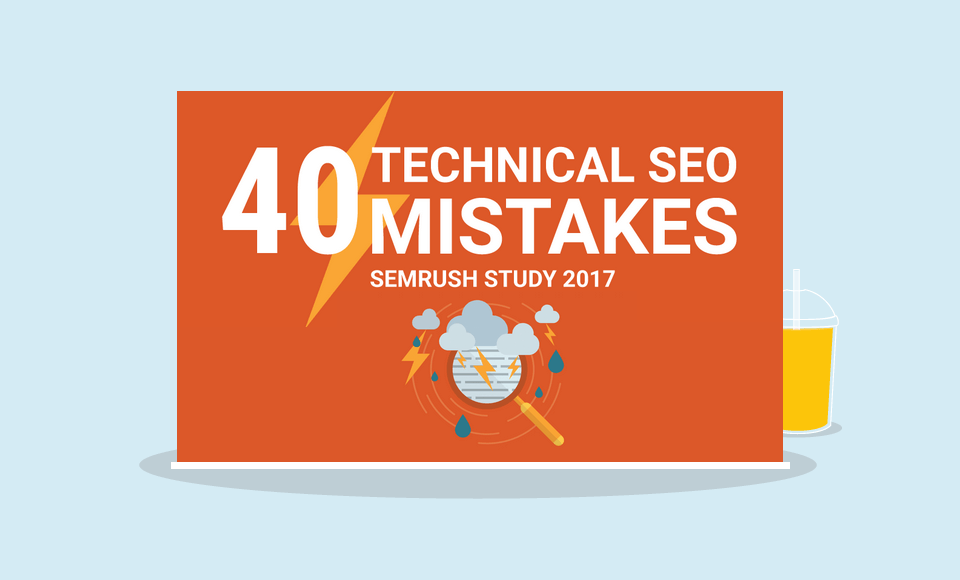 5. 40 Technical SEO Mistakes
by SEMrush
Infographics based on real data are always great source of information and this piece by SEMrush is no exception. They collected data from 100,000 websites and analysed the most common on-site SEO mistakes and issues. Are you sure you are not making any of them?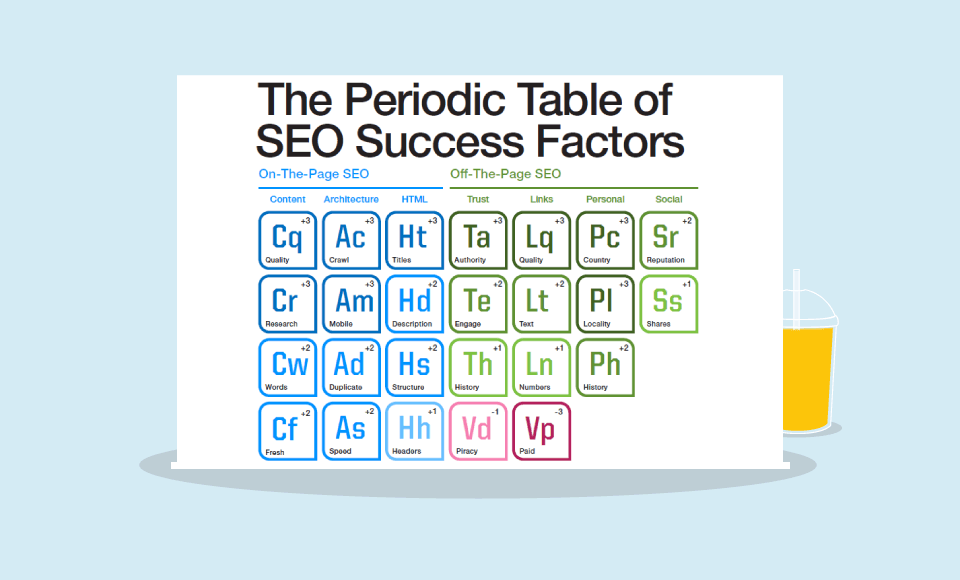 6. The Periodic Table of SEO Success Factors
by Search Engine Land
This almost iconic SEO infographic by Search Engine Land is a great overview of the ranking factors and their importance for the overall SEO of your website, as well as black hat SEO techniques and the risk they impose.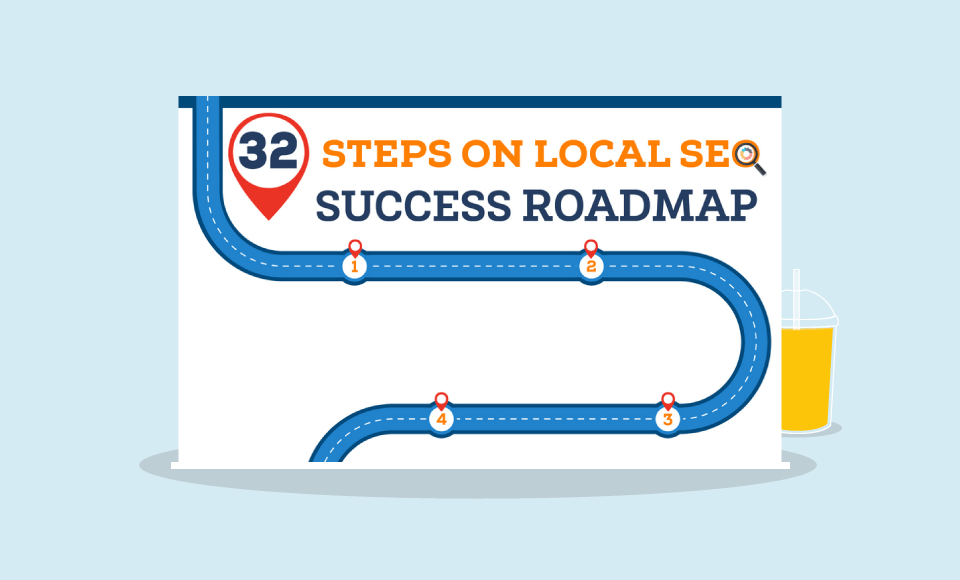 7. 32 Steps on Local SEO Success Roadmap
by 99 MediaLab
If you run a local business, there are certain SEO specifics that need to be taken into consideration. You can follow this simple SEO checklist from the very beginning of the creation of the website, as it covers all the important stages of successful local SEO.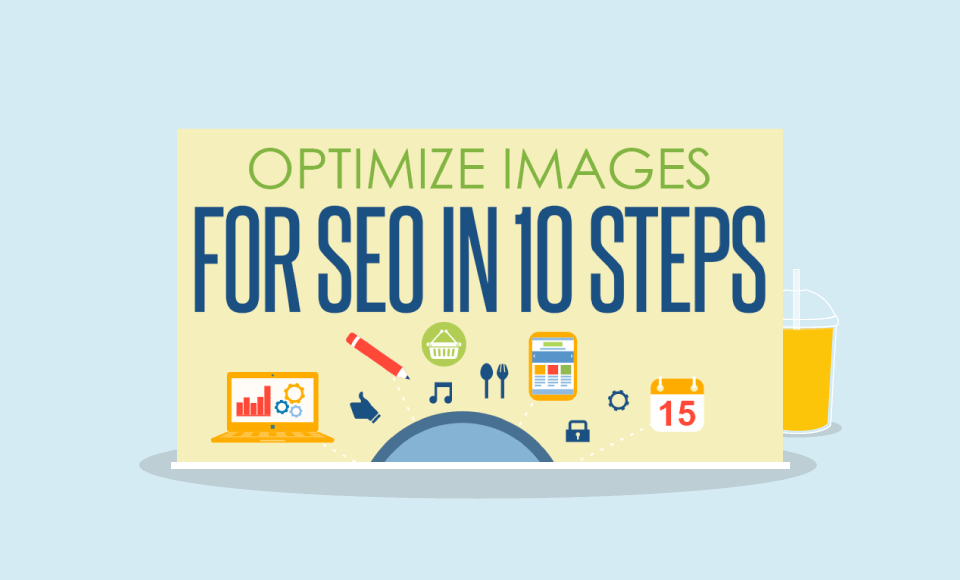 8. Optimize images for SEO in 10 steps
by Digitalico
Image optimization is an important (and often overlooked) part of the on-page SEO. Short but comprehensive infographic by Digitalico captured 10 steps of image SEO that should be always remembered.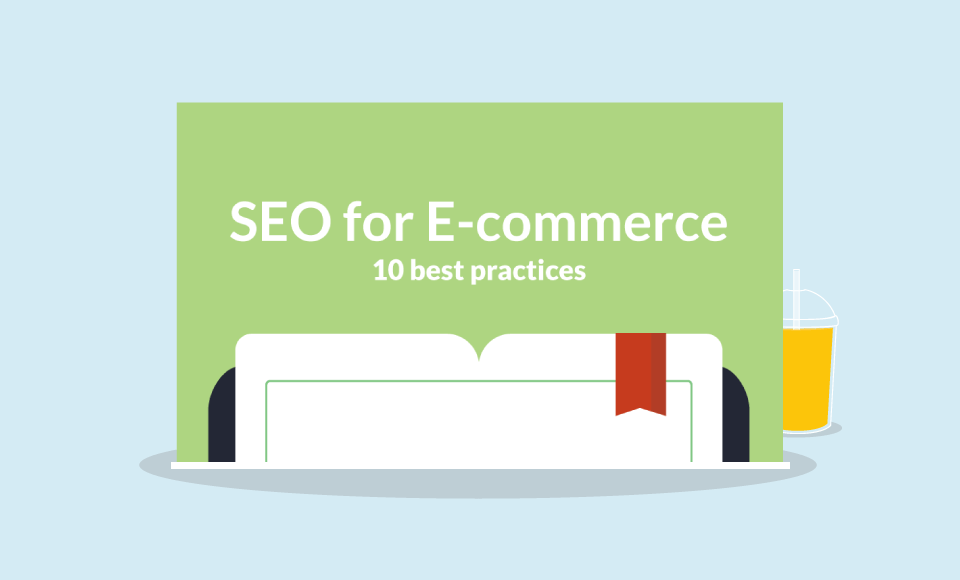 9. SEO for E-Commerce: 10 Best Practices
by Twenga Solutions
Every successful e-commerce business should not neglect Search Engine Optimization. In this SEO infographic, you will find 10 practical tips on how to improve the online presence of your e-shop divided into 3 categories – site structure, content, UX/design.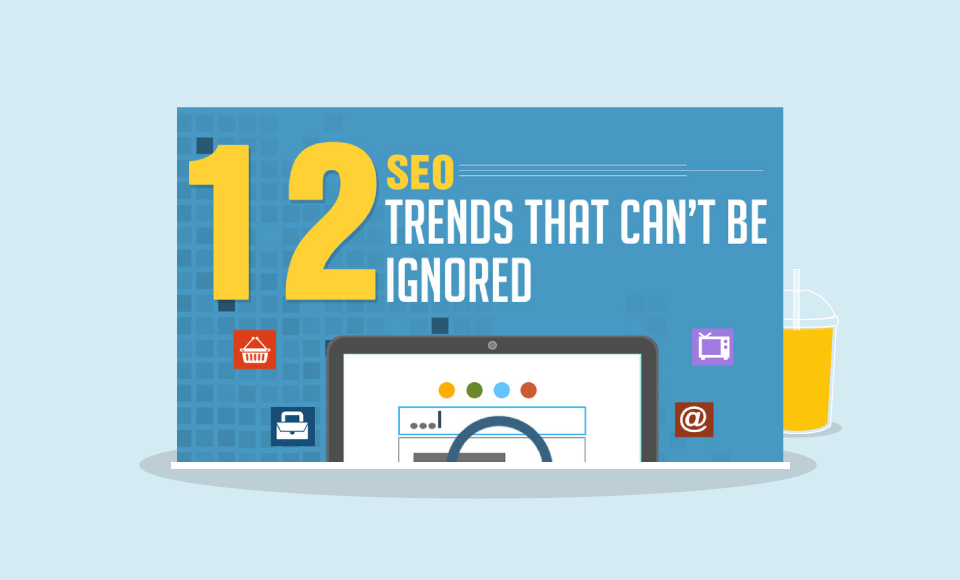 10. 12 SEO Trends That Can't Be Ignored
by SerpLogic
Search engine algorithms are changing constantly. Therefore, it is very important to stay sharp in the SEO field and have a good overview of the trends and possible future developments. An infographic called 12 SEO trends that can't be ignored will definitely help you in this.
Conclusion
So that's it. Do you consider infographics a good resource to learn SEO? Which one did you like the most?
Is there any quality SEO infographic that we haven't mentioned? Feel free to share it with us in the comment section!