We made a little research on the available resources and chose the top 10 free SEO ebooks (plus 6 honorable mentions) that are worth downloading so that you may benefit from the knowledge of the others and learn something new about SEO. We have also selected one idea from each ebook that we consider the most interesting.
Mangools team member's thoughts

"I love ebooks because they allow you to really dive into the topic. I usually download them to my tablet and enjoy while travelling by train or plane. A good SEO ebook combines the advantages of both articles and infographics. That's why I consider them a great SEO resource not only for beginners."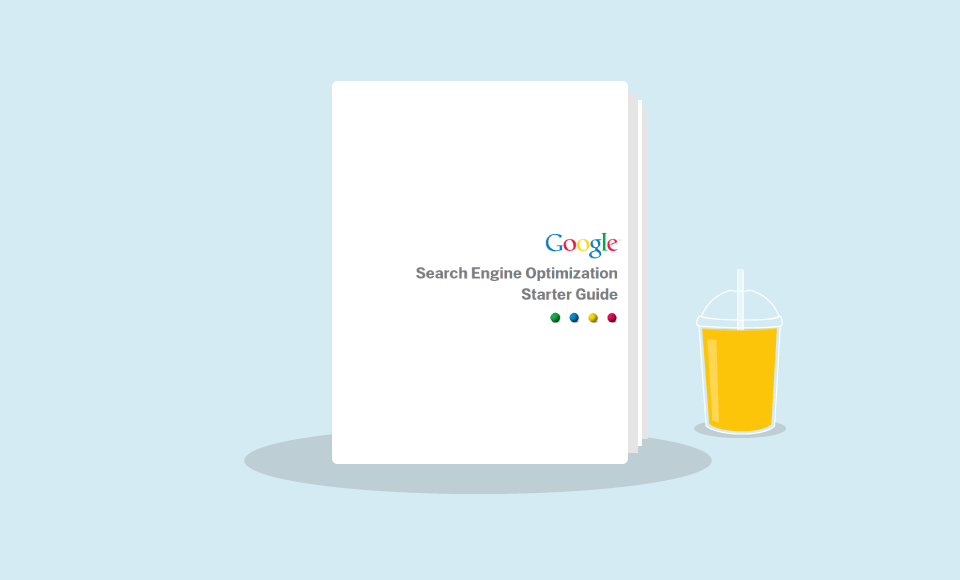 1. Search Engine Optimization Starter Guide
by Google
Number of pages: 32
Let's begin with the key player in the field of Search Engine Optimization – the Search Engine itself – Google. This guide by the Google team is a very good stepping stone for anybody, who is new to the world of SEO and wants to understand the best practices of better optimization.
Idea worth sharing:

Search engine optimization is often about making small modifications to parts of your website. When viewed individually, these changes might seem like incremental improvements, but when combined with other optimizations, they could have a noticeable impact on your site's user experience and performance in organic search results.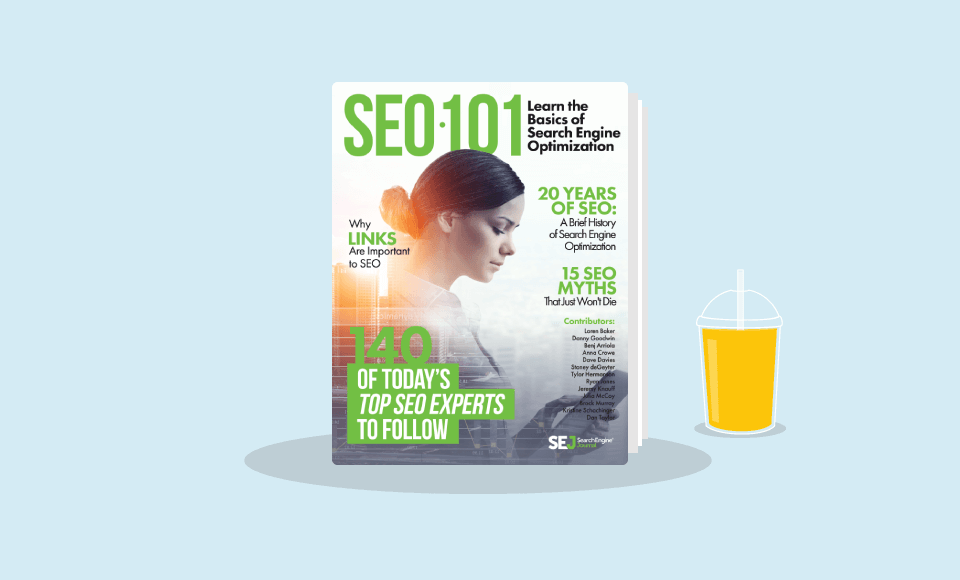 2. SEO 101: Learn Basics of Search Engine Optimization
by Search Engine Journal
Number of pages: 324
With over 300 pages, SEO 101 ebook by Search Engine Journal is one of the most comprehensive free resources about SEO available. It includes the history of SEO, vast glossary, detailed statistics and many other interesting chapters. Definitely worth checking out!

Idea worth sharing:

"Content is king!" You will find many articles that make this statement. While they are not completely untrue, content is less king and more like a valuable business partner to links, design, and usability.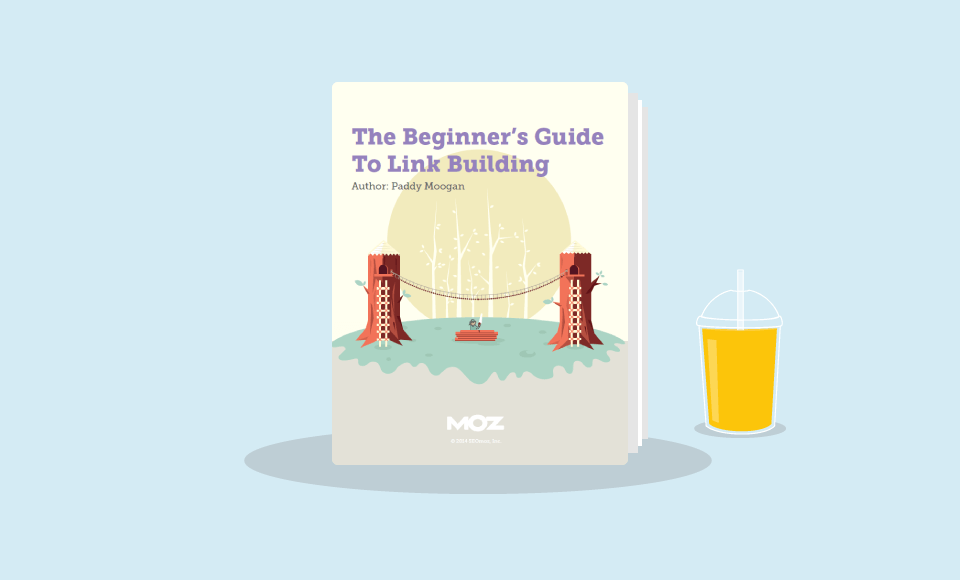 3. The Beginner's Guide to Link Building
by Moz
Number of pages: 89
Moz's comprehensive guide to link building is useful for both total beginners and people who have been familiar with link building for a while. It has a very educational character and covers the best link building tips and tricks.
Idea worth sharing:

The raw number of links pointing to your website is a strong ranking signal. However, you do need to remember that the quality is equally, if not more important than the number.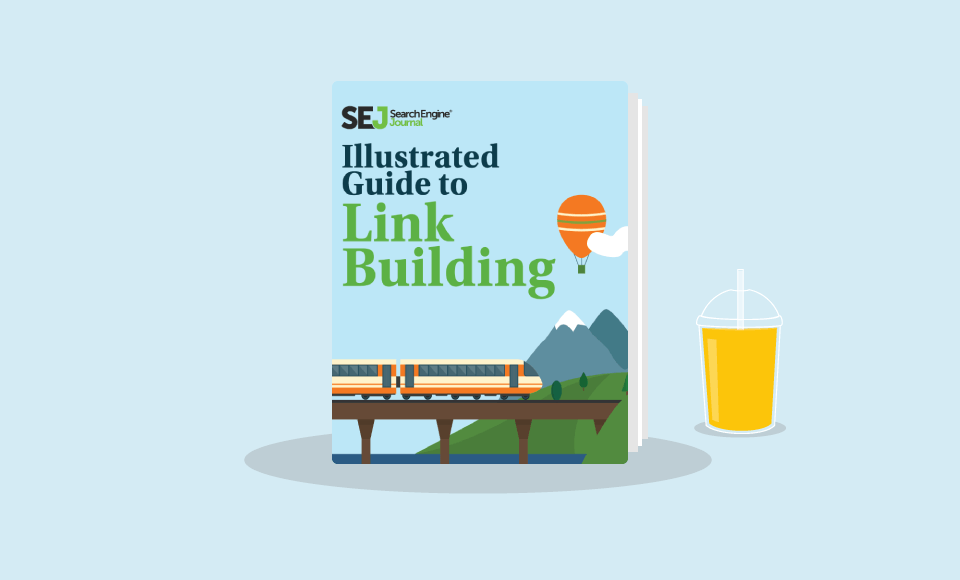 4. Illustrated Guide to Link Building
by Search Engine Journal
Number of pages: 69
In this very well-written ebook, Search Engine Journal focuses on link building based on acquiring high-quality links through the holistic, fully integrated strategy. Each technique is described with a focus on the right timeframe of the implementation and the desired result.
Idea worth sharing:

The better these websites perform that already link to you, the more valuable you become. Getting the link is the first start to the relationship.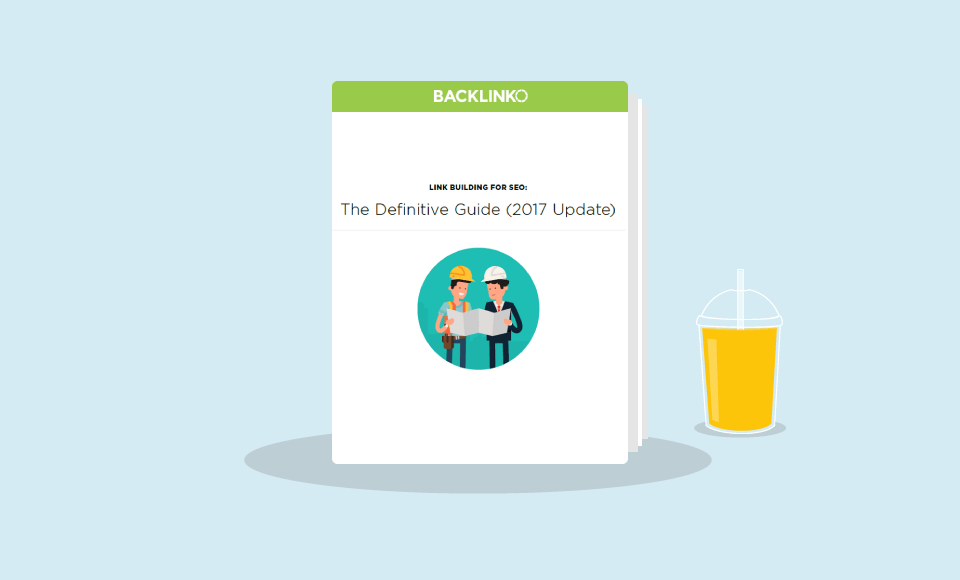 5. Link Building for SEO – The Definitive Guide
by Backlinko
Number of pages: 55
Another great guide for link building by a guy, whose whole business is focused on this area of Search Engine Optimization. Brian's SEO ebook was updated in 2017 and includes all the important stuff, including four interesting case studies and advanced link building techniques.
Idea worth sharing:

It's no secret that link building is the most important skill in SEO. In fact, it's a culmination of several different skills: you need to master content, sales, programming, psychology, and good old-fashioned marketing if you want other people to link to your site.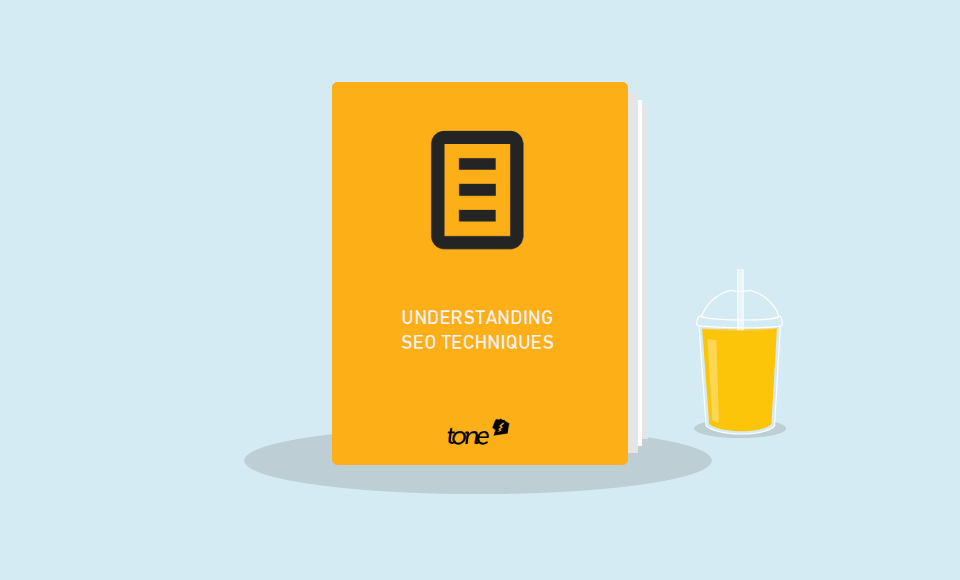 6. Understanding SEO Techniques
by Tone
Number of pages: 25
A very engaging SEO ebook by the Tone Agency structured as a to-do list for 5 important aspects of SEO: keyword targeting, website improvements, social media integration, content creation and quality link building.
Idea worth sharing:

Search engines, Google especially, have the power to strip your website (and your business) of its online reputation overnight. That's some power – so it's important to get it right.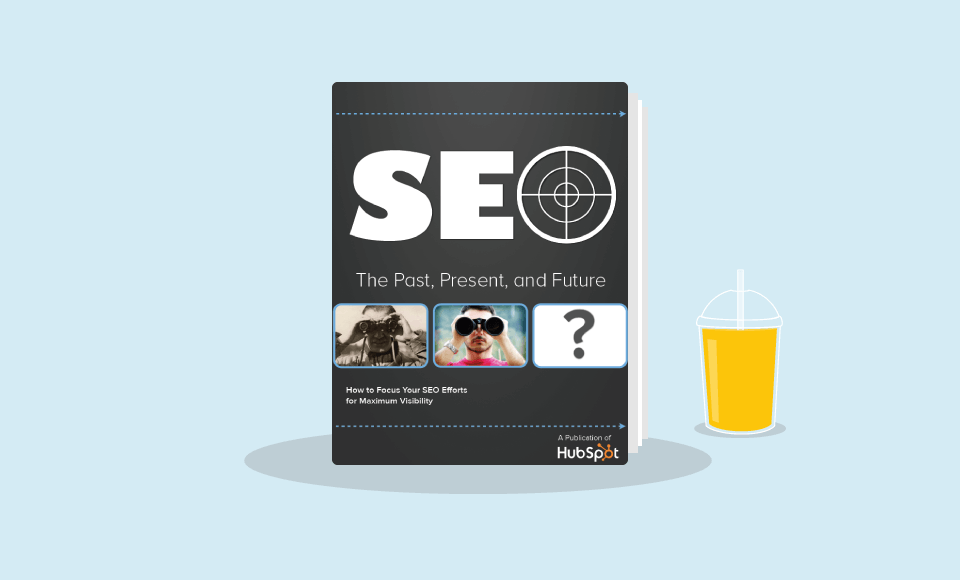 7. SEO – The Past, Present, and Future
by HubSpot
Number of pages: 22
A great free SEO ebook by Hubspot focused on the comparison of the past, present and future techniques and the analysis of the evolution of the SEO. It gives you a great overview of both the practices that should be left behind and practices to focus on in the future.
Idea worth sharing:

When in doubt, always err on the side of providing relevant and coherent content that your website's visitors (your prospects) can digest. If you find yourself doing something solely for the search engines, you should take a moment to ask yourself why.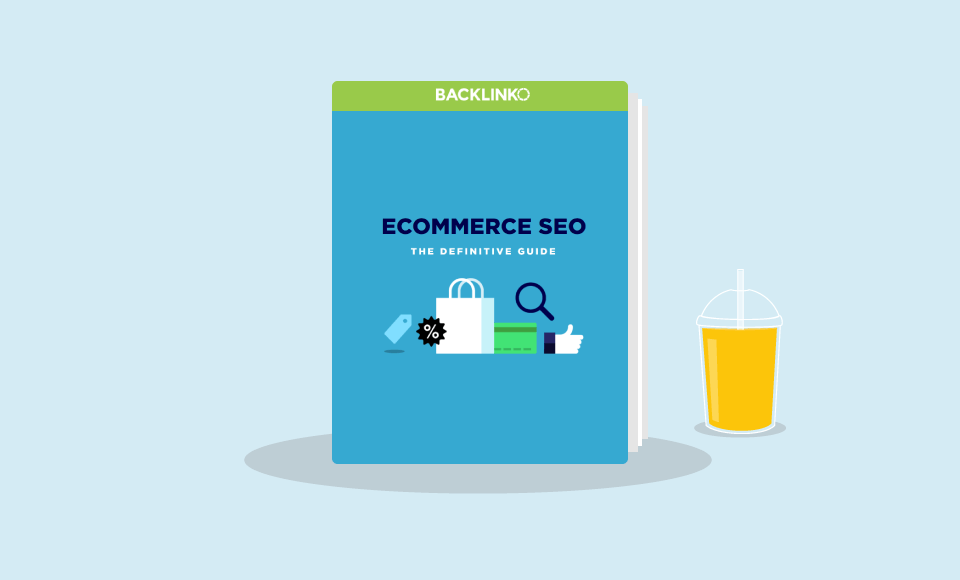 8. E-Commerce Seo – The Definitive Guide
by Backlinko
Number of pages: 80
If you want to dive into the SEO for e-shops, Brian Dean's ebook is a great start. It is divided into 6 chapters focused on most important aspects of e-commerce SEO, giving detailed examples and useful tips.
Idea worth sharing:

If you want to run an effective e-commerce SEO campaign, make sure to kick things off with keyword research.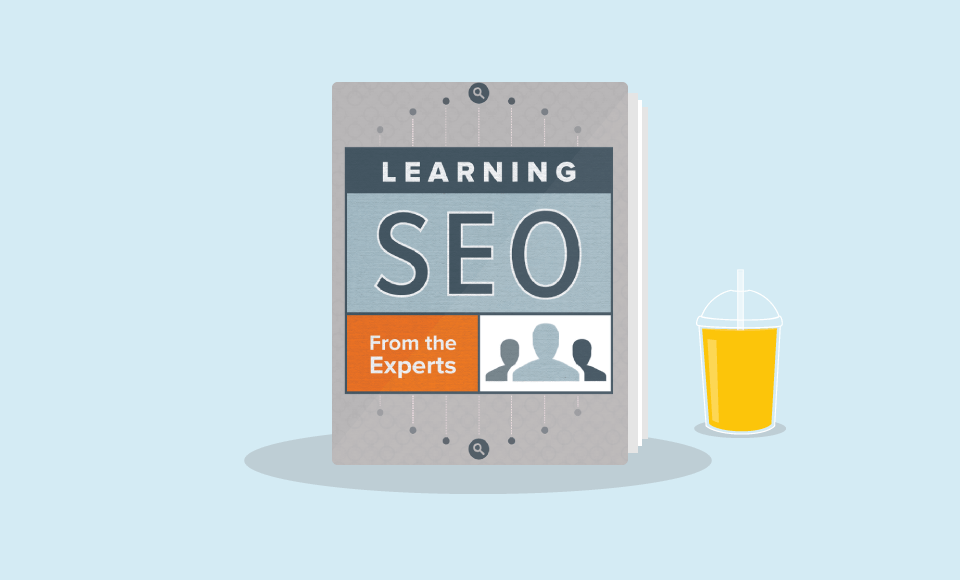 9. Learning SEO From the Experts
by HubSpot
Number of pages: 39
This ebook consists of 6 chapters written by SEO experts from HubSpot, Stryde, Distilled, and Moz. It is always good to learn from the professionals and look at the most important topics of Search Engine Optimization from their point of view.
Idea worth sharing:

Businesses no longer need to spend thousands of dollars on advertising in directories and magazines. Every business with a website has the potential to get found by more customers online through search engine optimization (SEO) and inbound marketing.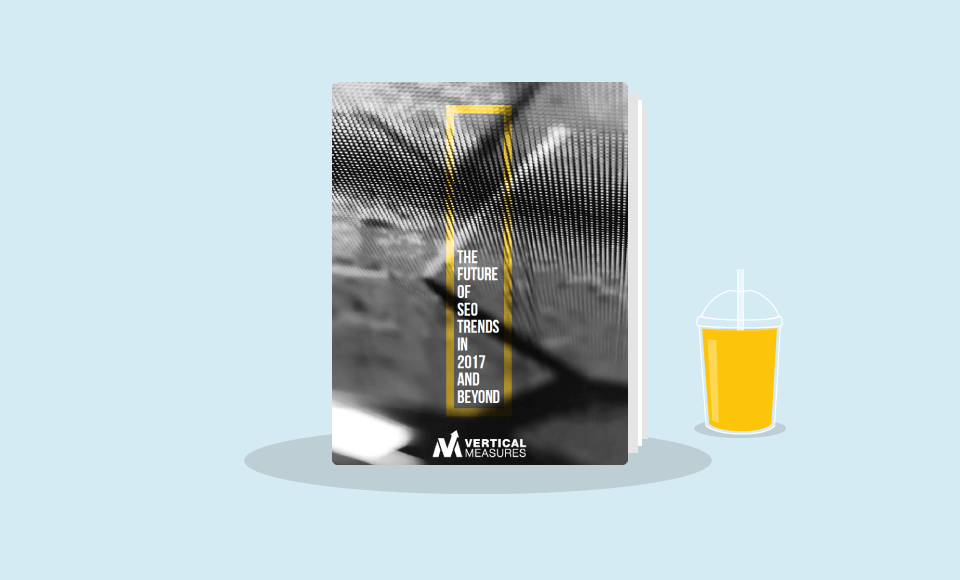 10. The Future of SEO Trends in 2017 and Beyond
by Vertical Measures
Number of pages: 17
A very well-written and compact ebook on the current (and future) trends in SEO. It covers topics such as machine learning, AMP, voice search and predicts their influence on the ranking in the future. It concludes with the opinions of 6 experts about the future of SEO.
Idea worth sharing:

Our advice is not to jump to conclusions when Google makes a statement. Instead of taking these statements at face value, do your own research, and use tools like Search Console and Analytics to monitor your site's visibility after making changes. At the end of the day, Google is a business and they are looking out for their own best interests.
Honorable mentions:
Conclusion
Ebook is a very practical and popular way of sharing a comprehensive content in the SEO field. Many experts are happy to share their knowledge in order to provide additional value to their followers and promote themselves.
We hope that you found useful information that will help you to better understand the vast topic of Search Engine Optimization.
If you know about quality SEO ebook that wasn't mentioned and you feel that it should be, contact us or write a comment 🙂
What do you think about ebooks as a source of information about SEO?
Which one is your favorite?
P.S. Don't forget to subscribe to get new articles from our SEO Resources series!