The Link Strength is a new metric we have developed to calculate the overall strength of backlinks so you can focus on the most powerful backlinks you can replicate easily thanks to LinkMiner.
LinkMiner is a brand new backlink analysis tool and the latest addition to the Mangools SEO tools package.
You will find the metric in the right part of the backlink results chart. In addition to the Link Strength, there are other useful metrics, filter settings and categories to narrow down your backlink analysis.

How is the Link Strength calculated?
We have developed this metric so your backlink analysis will be faster and more efficient. The calculation is based on selected metrics which determine the power of a backlink (in order of importance):
Citation Flow
Trust Flow
Dofollow vs. Nofollow attributes
The number of external links from the page
Social signals based on the number of Facebook shares
Alexa Rank
The Citation Flow and Trust flow are major signals for calculating the Link Strength.
What is a good Link Strength value?
The Link Strength is indicated on a scale from 0 to 100. The higher the score, the more powerful the backlink is.
As an SEO specialist doing a link building campaign, your aim is to earn a few high-quality backlinks instead of a lot of low-quality or spammy links.
However, don't get caught by the first impression. A backlink with high score doesn't necessarilly imply a good potential for earning it. Check the embedded website preview with anchor text placement to evaluate the possibility whether the website owner will be willing to link to your website.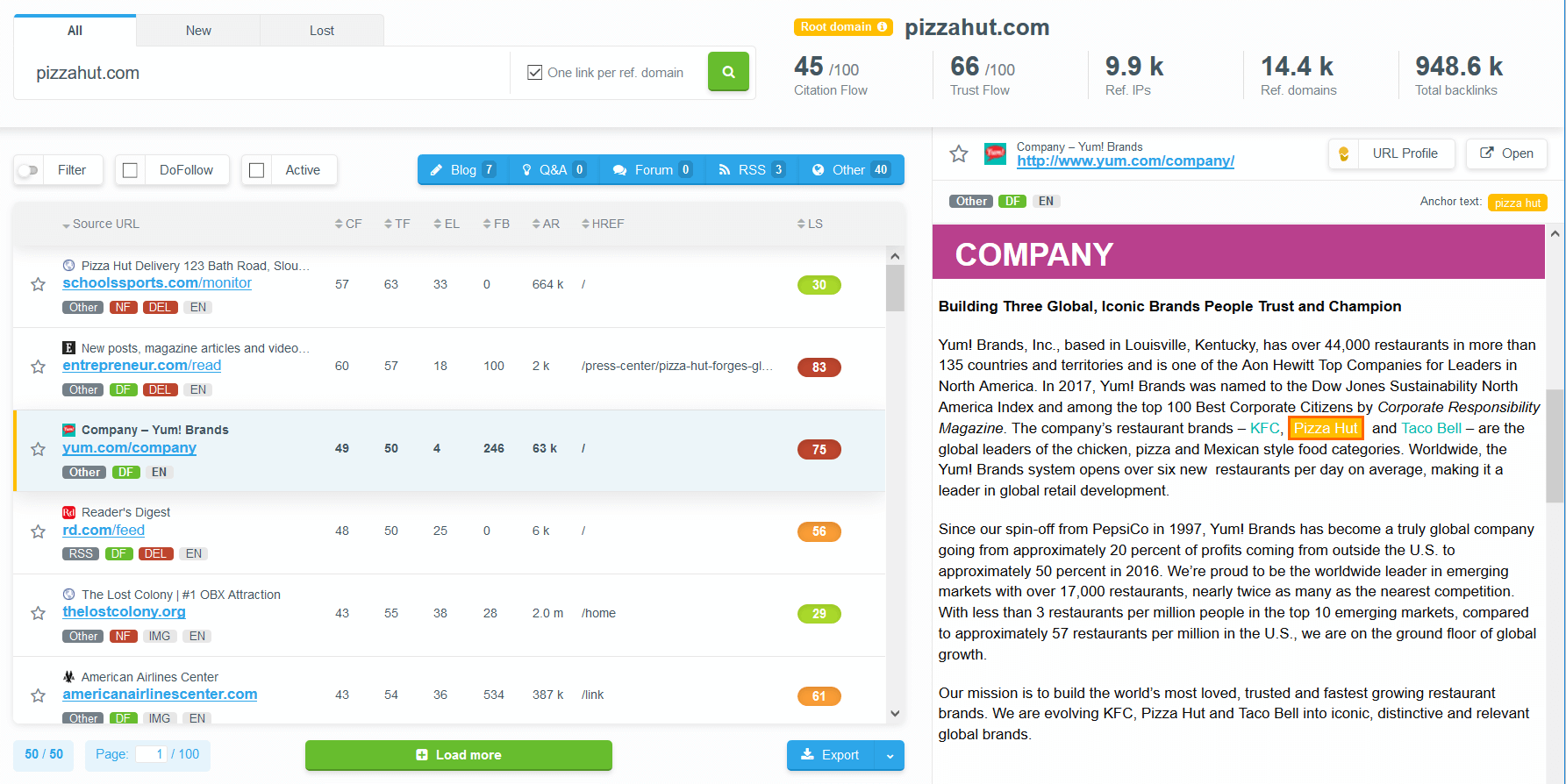 Lower Link Strength score tends to represent a less effort to replicate the backlink. For example, categories such as Q&As or forums. You can replicate these backlinks in seconds.
Things to keep in mind
If you are new to link building, you will find our link building guide handy. When it comes to the Link Strength, these are things to keep in mind:
Backlinks from forums are usually not difficult to replicate
High-quality backlink may not be easy to earn, it depends on your link building techniques and skills
The embedded website preview in LinkMiner isn't there only to get the anchor placement, it helps to analyze the potential to earn the backlink
Focus on earning a few powerful links instead of a bunch of spammy ones