Link building, still the biggest buzzword of SEO? We can say it remains a very important and challenging task. Link building is a process of collecting links from other websites. We're talking about hypertext links that serve as navigation among websites. These links are crawled by search engines. Crawlers note every link on a website pointing to other websites. They then parse those pages for new links, and so on, recursively.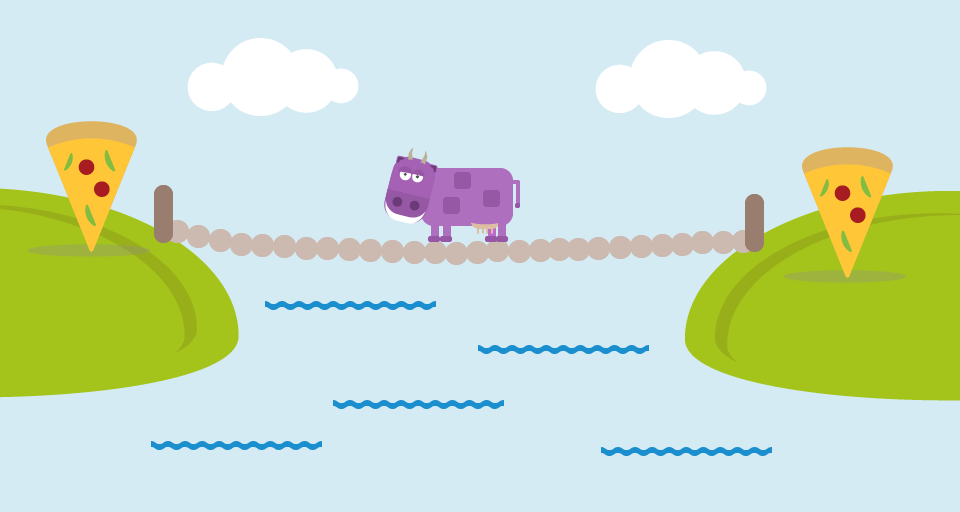 Why is link building so important?
Search engines use links to explore new websites and to set the overall ranking of a website in SERP. In other words, they explore new content and determine the authority of a website based on the authority passed from external sources. That being said, link profile remains one of the most valuable ranking factors.
Don't confuse external link building with internal link building. Internal link building means using a link pointing from one page to another page on the same domain. This guide explains acquiring links from external domains.
Links
Generally speaking, there are two types of links:
Do follow (authority passing) links
No follow links
Do follow links pass the external source authority to the linked website. Imagine the link as a point that boosts SEO of the website, often called "link juice". Do follow links look like this in HTML code:
<a href="http://example.com">Link Text</a> 
When Google introduced PageRank in 1990, the number of links was used as an important metric of the overall ranking. The more links you earned, the better was your ranking. Naturally, SEO specialists started to abuse PageRank in order to increase the rankings. Google's been updating their algorithm since then so many link building techniques are now penalized or banned.
No follow links don't score any points to the linked website. They don't pass the external source authority by specific HTML tag that tells crawlers not to count it:
<a href="http://example.com" rel="nofollow">Link Text</a> 
Anchor text
The anchor text is the strongest indicator used by search engines in rankings. It's a small piece of text hyperlinked to a website so it clearly indicates what is the website about. Therefore, it determines for what keywords the website should rank. However, over-optimizing keywords for anchors can lead to an algorithmic penalty by Google.

There should be a balance among the following:
Keywords and phrases (e.g. "SEO tools")
Brands (e.g. "mangools")
Branded terms (e.g. "SEO tools by mangools")
Generic anchors (e.g. "page")
Naked URLs (e.g. "mangools.com)
CTAs (e.g. "click here to read more")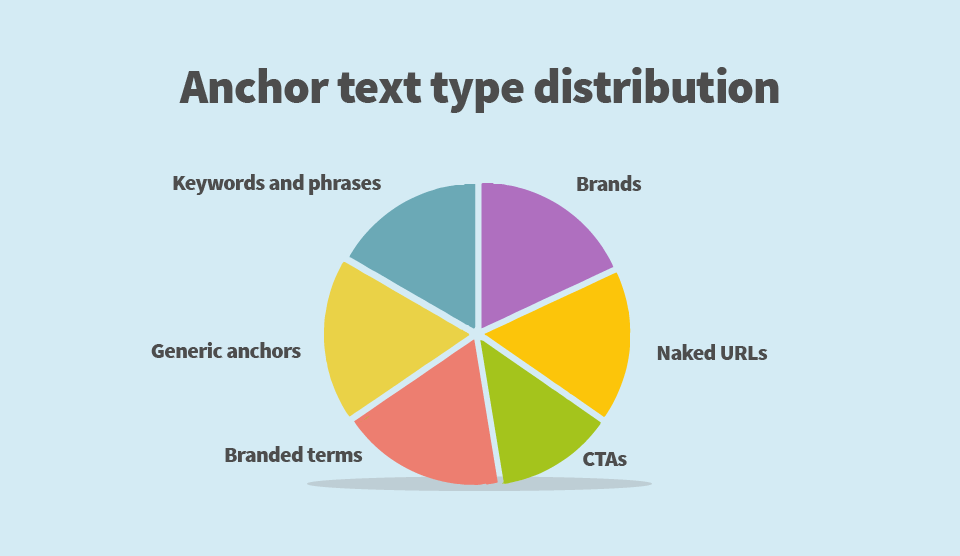 Quality aspects of links and metrics
Google considers multiple quality aspects of referring websites:
Domain authority (DA)
Page authority (PA)
Link profile quality metrics
There are several metrics by Moz and Majestic which will help you to evaluate/approximate these qualities:
Moz Page authority (PA)
Moz Domain authority (DA)
Majestic Trust Flow (TF)
Majestic Citation Flow (CF)
The easiest way to check them out is to use SERPChecker. The higher is the value, the higher is the quality of the link. Referring domains such as EDU or GOV are a win! For detailed analysis, we can use more than 45 SEO metrics. Most of them deal with backlinks.

Another valuable metric is the "Number of external links" (passing authority from different domains or IPs).
When we take a look at Majestic's "Trust Flow and "Citation Flow", we'll get another evaluation of links. The first mentioned says that sites closely linked to a trusted seed site can see higher scores, whereas sites that may have some questionable links would see a much lower score. CF predicts how influential an URL might be based on how many sites link to it.
Relevancy
Links referring to a website have to be relevant to its content. Don't acquire a link from a clothes e-shop if you write a blog about pizza.
Link placement
Links placed in the main articles or sections are better than links in footers and sidebars. Single links tend to be more valuable than sitewide links.
Sitewide links compared to single links, appear on all pages of a website. They are usually in the footer, header, sidebar or blog rolls. Sitewide links are great for both internal and external link building as they can generate a lot of traffic. Don't get scared by them but make sure to use only natural links.
Besides the mentioned ones, we need to consider the freshness of the link, the anchor quality and social signals.
Link building techniques
It's not easy to acquire a high-quality link. SEOs spend a lot of time trying different techniques. These are the most popular link building ideas:
Content-based link building. Create content that will naturally attract links, social shares and referral traffic. You'll find more in SEO Academy part 4.
Get social as much as possible. Share your content on social media, promote it on Facebook, join discussions, comment relevant posts and create connections.
Guest posts are productive sources of various backlinks.
PR articles written by professionals and published on news portals will give you high-quality links too. But prepare some budget for this.
Buying backlinks via paid blog posts.
Links from forums, Q&A sites, top lists, comments, content aggregators, business listings, etc. Keep in mind that vast majority are low-quality links so their benefits are questionable.
Find out what works for others. Spy on your competitors to explore their backlinks. There are many tools such as our LinkMiner or others: ahrefs, monitorbacklinks.
Email outreach. A time-consuming but working technique. Check links of your competitors and contact relevant people behind these websites.
Grey/black hat techniques such as PBN (Private Blog Network).
Techniques that do not work anymore, usually the simplest: reciprocal links or directory submissions.
Make sure to visit our 50+ Link building techniques checklist.
All in all, the best links are natural links. On the other hand, it's also the most difficult job to acquire them.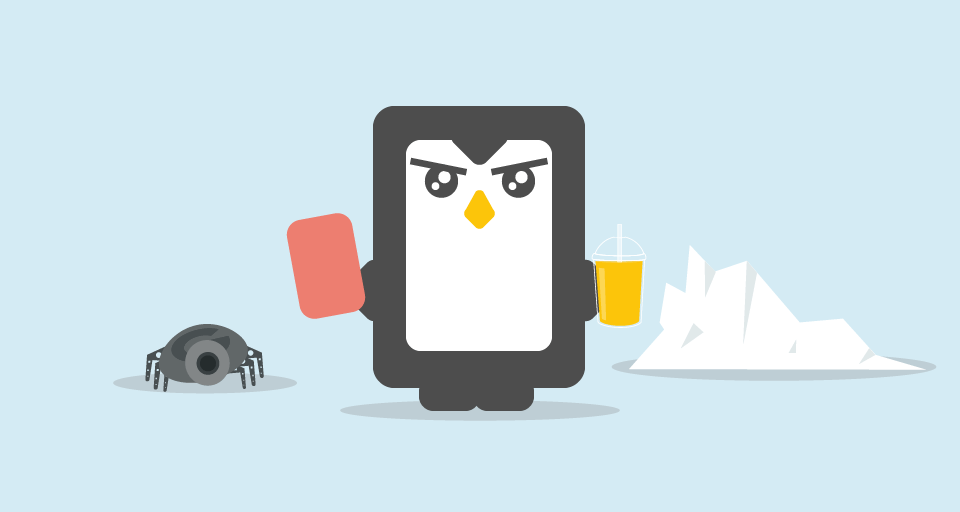 Grey hat, black hat techniques and penalties
Paid links and PBNs (Private Blog Network) are a way as well but you have to be very careful. These links should look as natural as possible.
Private blog networks are websites to implement links to other websites (ones that generate money). It's an expensive technique. You need to pay for a domain, hosting and set of blog posts. Moreover, it's risky because Google bans them from time to time. Sometimes the costs of PBN can be higher the income.
Penalties
Google Penguin algorithm update from April 2012 brought penalization for bad, spammy, or low-quality links.
If you have unnatural looking links, consider to find and disavow them (Google Search Console contains such feature) because you are under a risk that Google will penalize you.
Best practices
Add new links regularly. Your site will be probably in Google sandbox for a few first months. You should gain new links on regular basis. Link building isn't a one-shot effort.
Acquire a few high-quality links rather than many low-quality or spammy links.
Similar to keyword research, don't over-optimize link building.
Do natural anchor text distribution based on the tips we listed in the "Anchor text" section of this guide.
Avoid using links from spammy websites and networks, i.e. low-quality links.
Look for links and placements which could bring you referral traffic as well. Those are usually high-quality links.