The first Mangools update of 2020 is here! We've been working hard to bring you some cool new stuff.
What's new?
Let's take a look at the details!
Join the dark side!
If you work with our tools in the night, you don't have to strain your eyes anymore.
By clicking on the sun/moon icon in the top navbar, you can switch between the light mode and dark mode.
If your system supports dark mode natively (Windows 10, iOS 13 and higher, macOS Catalina and higher, Android 10 and higher) there is an automatic mode option. By choosing this option the apps will switch to dark mode automatically whenever your system does.
You can set your dark mode preference independently in each tool.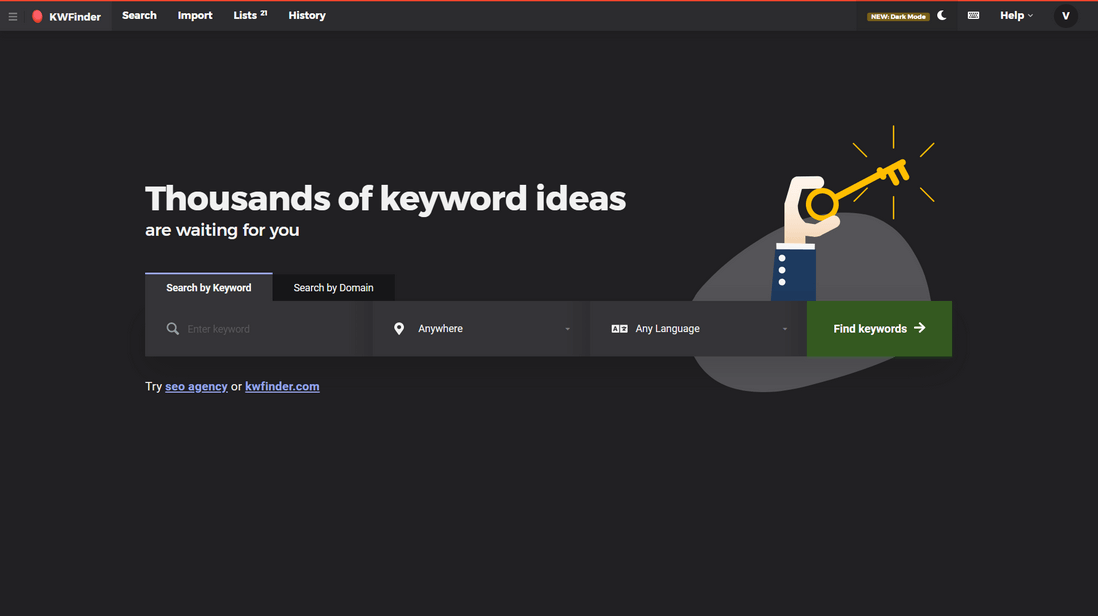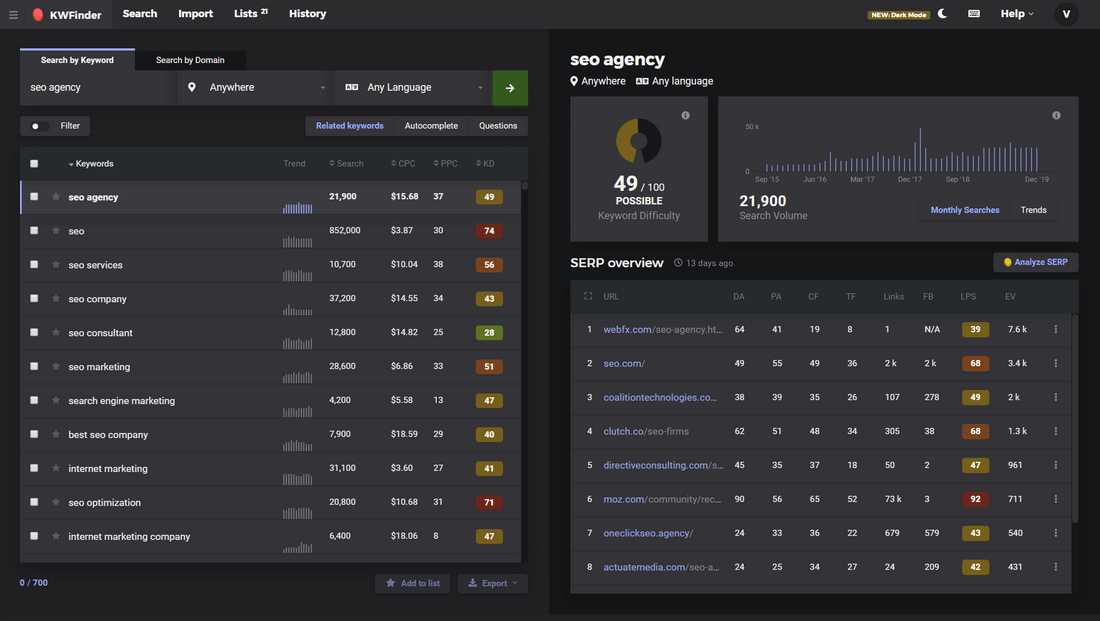 New competitors' data in KWFinder
As we promised when introducing the competitor-based keyword research, we plan to update the database of the competitor's data in KWFinder regularly.
What's new:
you can see the competitor's keywords for the first 100 positions instead of 10
as a result, we are able to detect more competitors and find keywords for websites that don't rank on the 1st SERP
To give you an example, there were 318 keyword suggestions for the domain kwfinder.com before the update: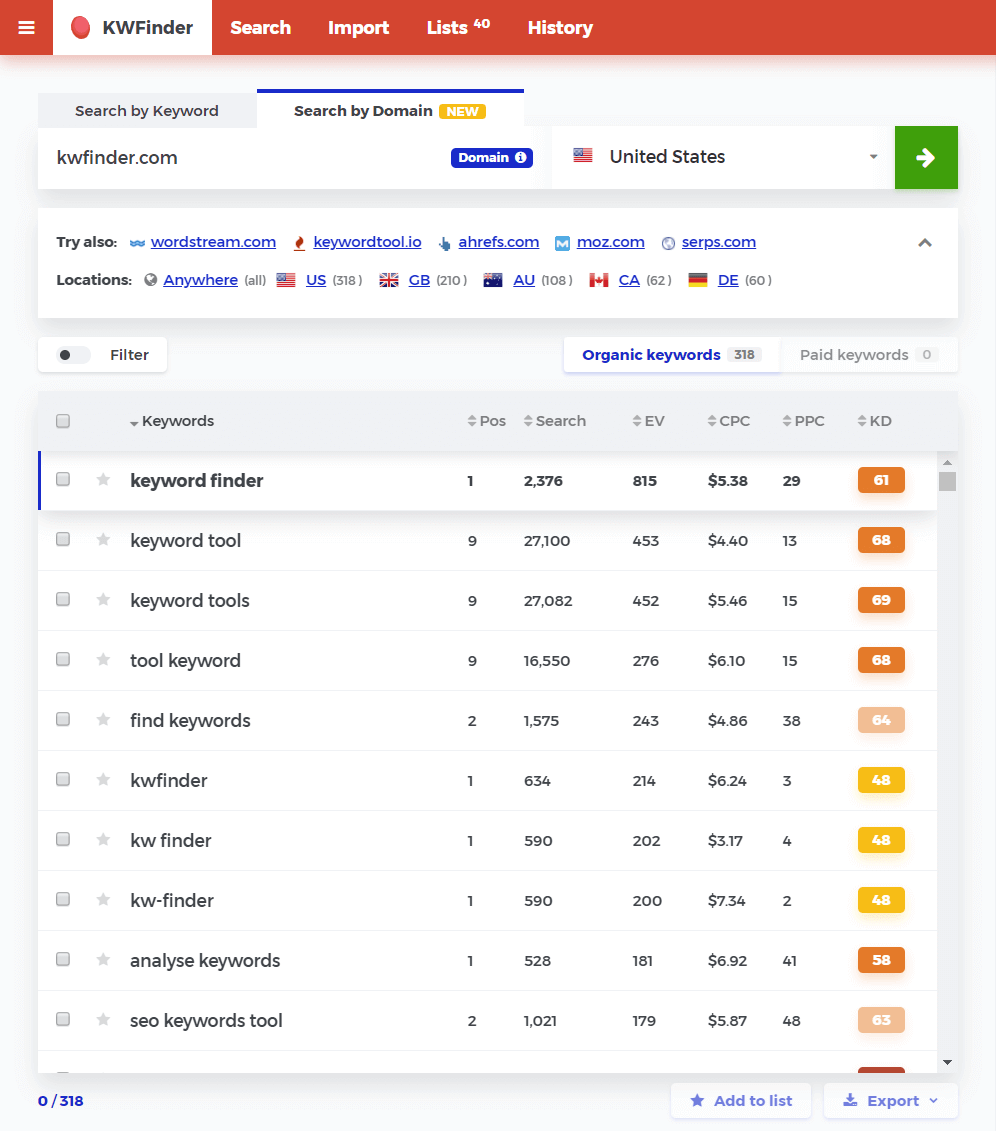 And now, there's 1,000 keyword suggestions for the same domain in the same location: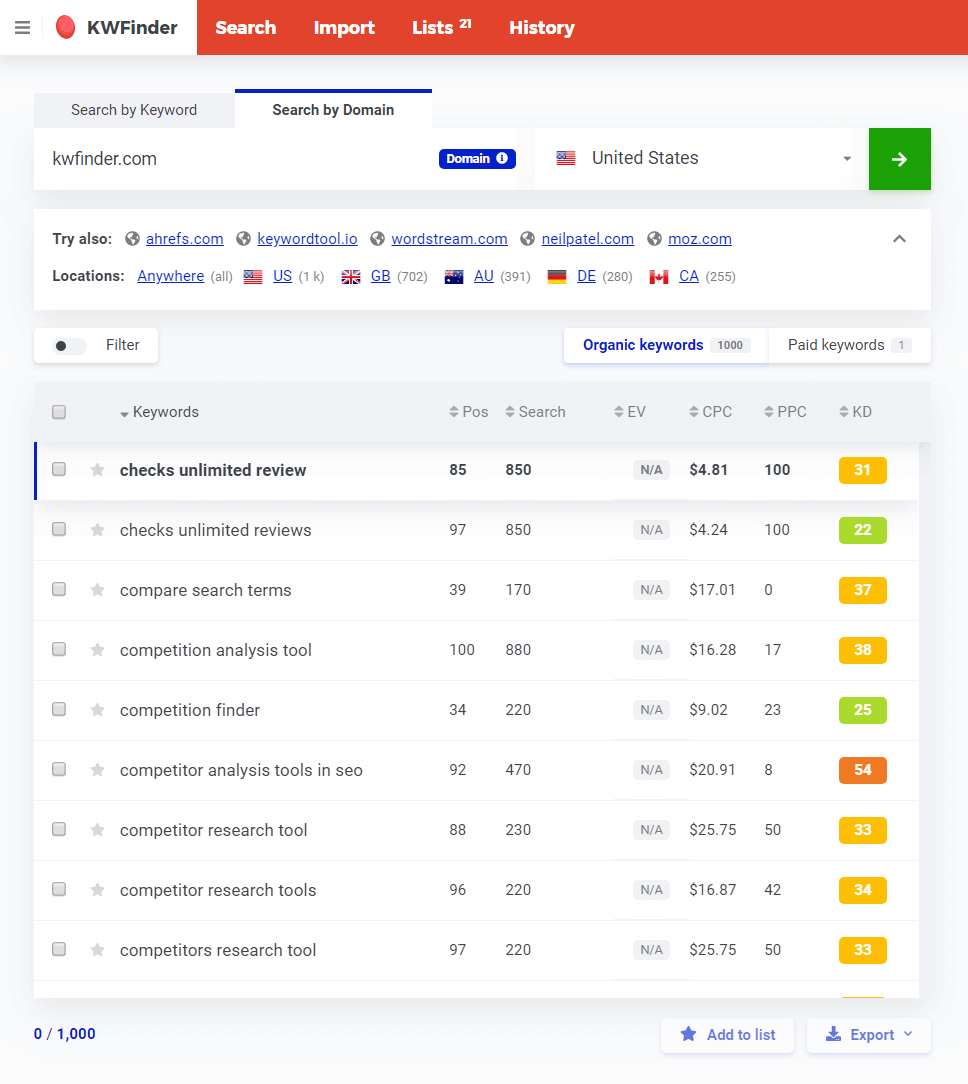 LinkMiner and SERPChecker redesign
As mentioned in the Halloween update, we continue with the design updates of our tools.
LinkMiner: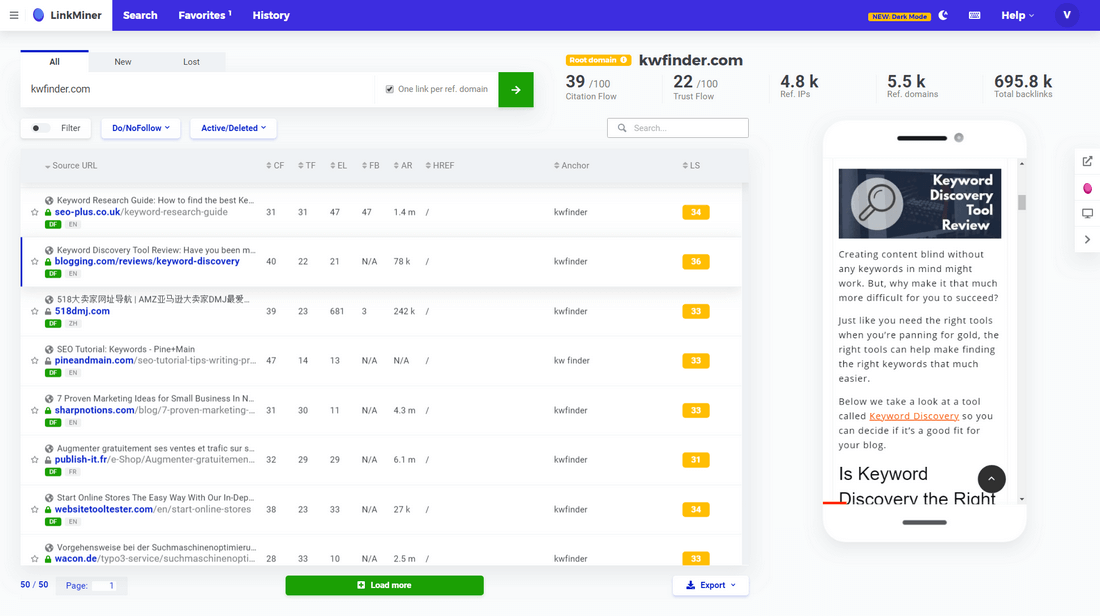 SERPChecker: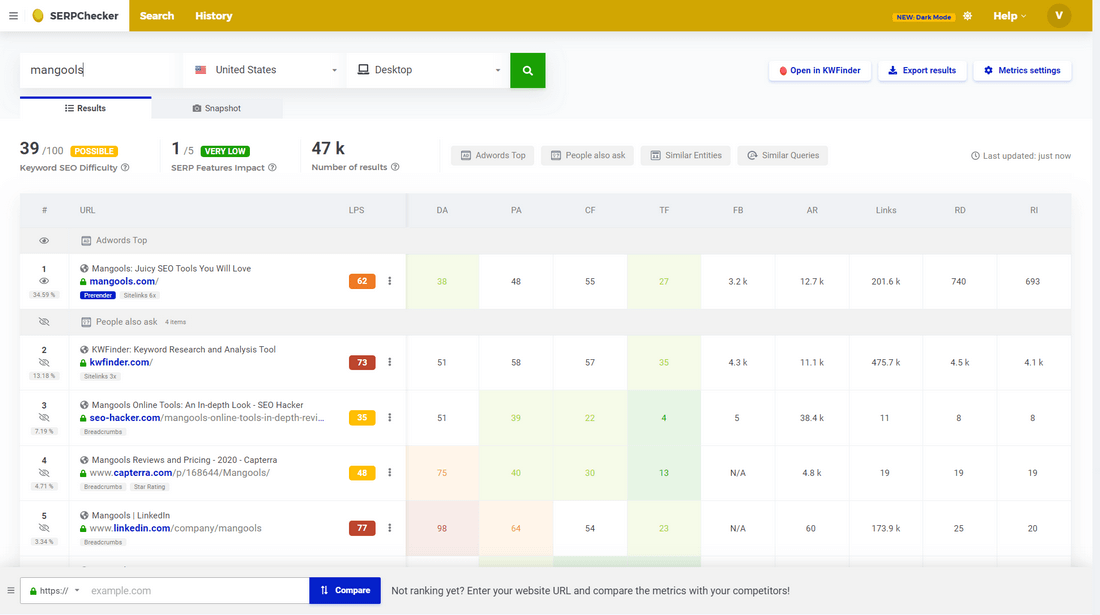 Other small improvements
Besides the new, fresh design of LinkMiner and SERPChecker, we've also improved some other details in our tools.
Website preview overhaul in LinkMiner
What's new:
you can switch between mobile and desktop preview
by default, you'll see the mobile preview
you can hide the preview panel to fully focus on the list of the backlinks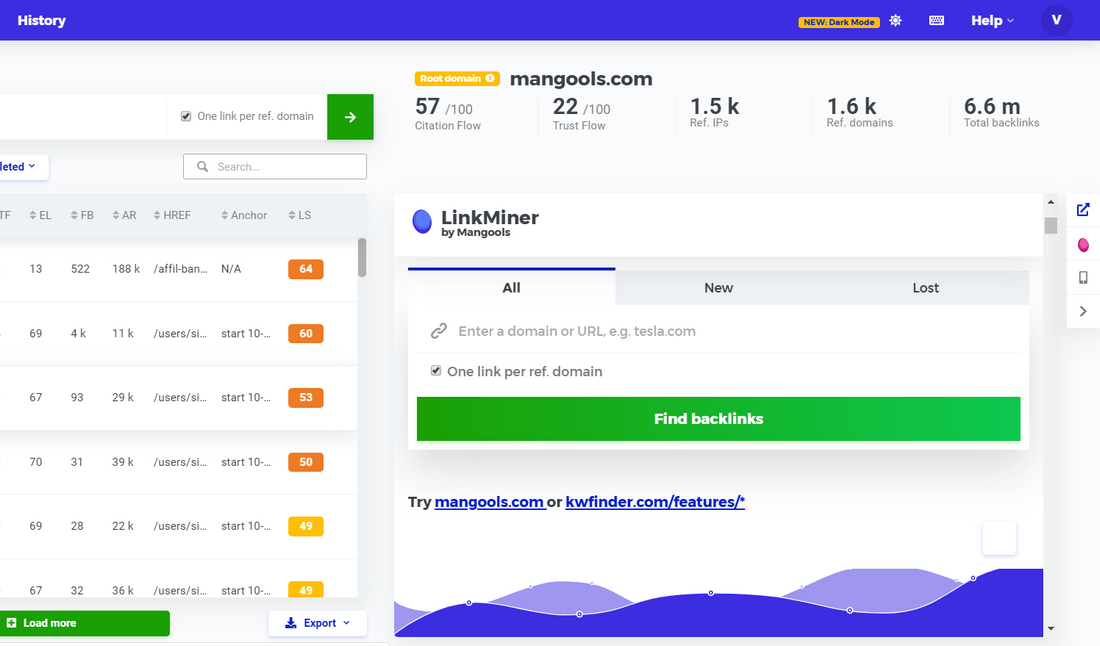 New search field and keyboard shortcuts in LinkMiner
Similarly to KWFinder and SERPWatcher, you can now use the search field and the keyboard shortcuts in our backlink analysis tool.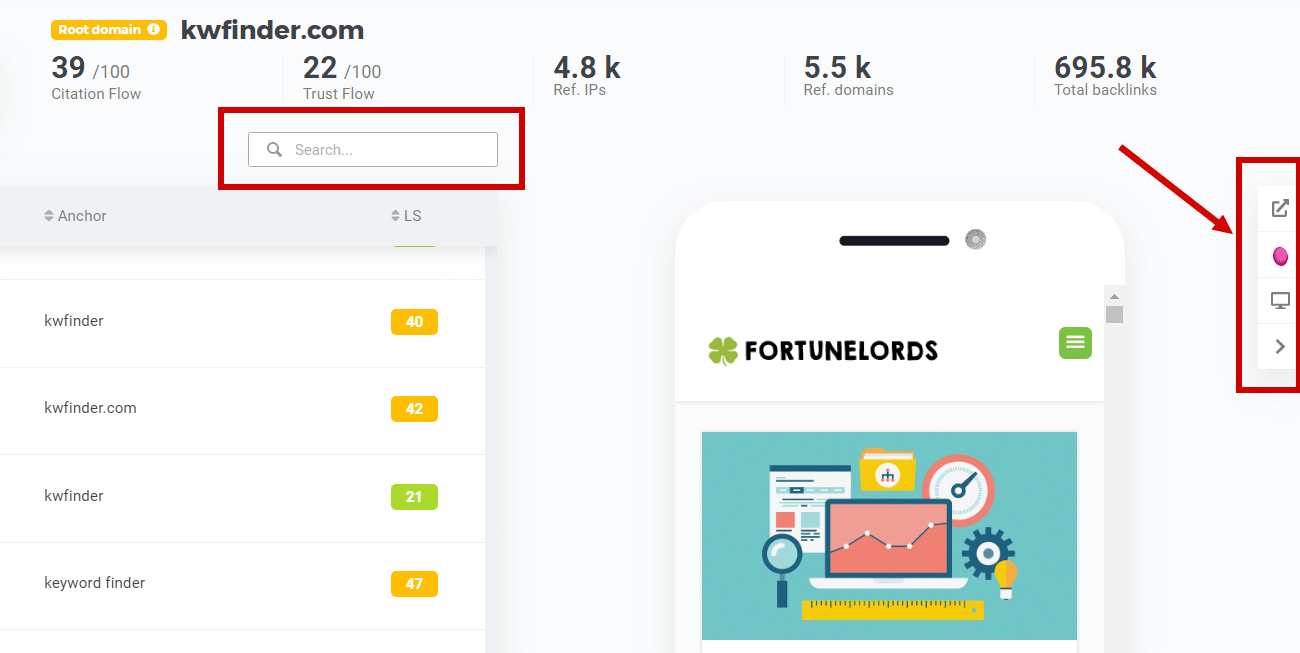 Snapshot placement in SERPChecker
We've moved the snapshot button to the more convenient place underneath the search field.
This way, you can have the "snapshot mode" on and switch between the SERPs more easily.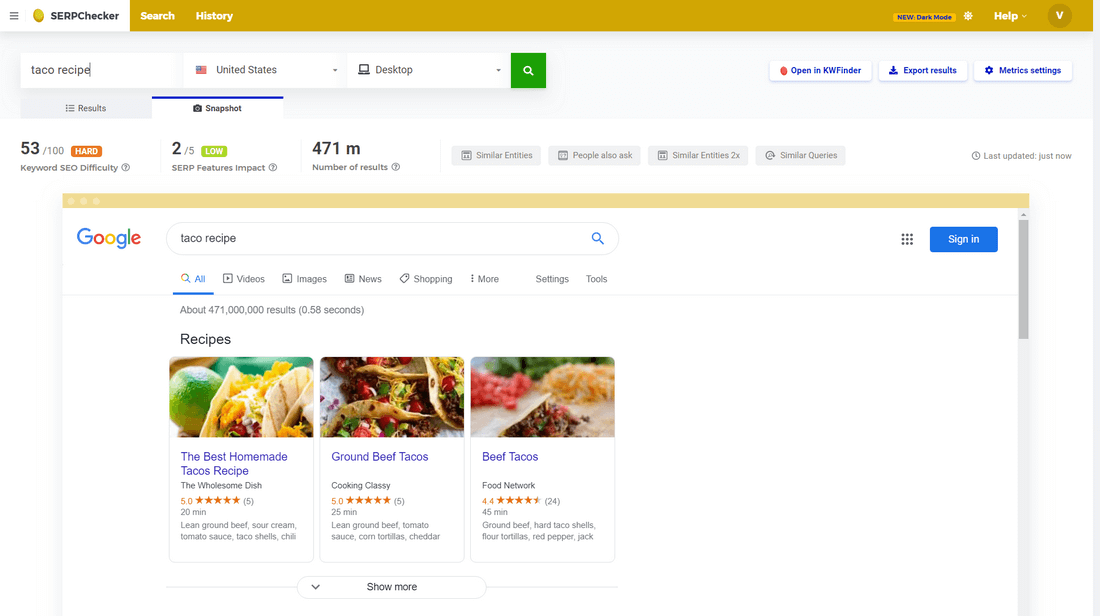 New fresh design of SERPWatcher reports
We've updated the design of the rank tracking email reports to match up with the redesign of SERPWatcher.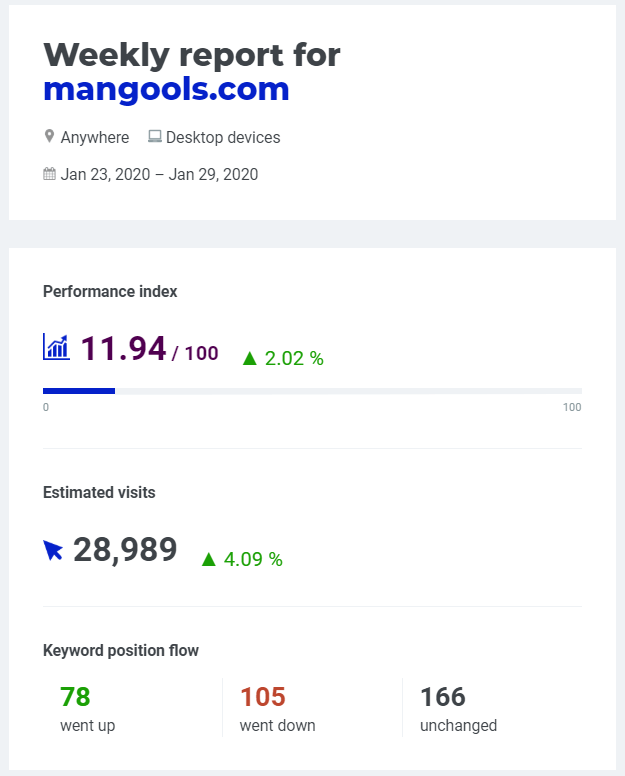 Featured snippets now appear as #1 ranking in SERPWatcher
Featured snippets are no longer the "position zero". Since Google has decided to "de-duplicate" the SERP results that appear in featured snippets (if you have a featured snippet, you won't appear on the 1st SERP in the organic results), we will count featured snippets as the 1st position in SERPWatcher.
Here's an example with the keyword "top keywords 2018":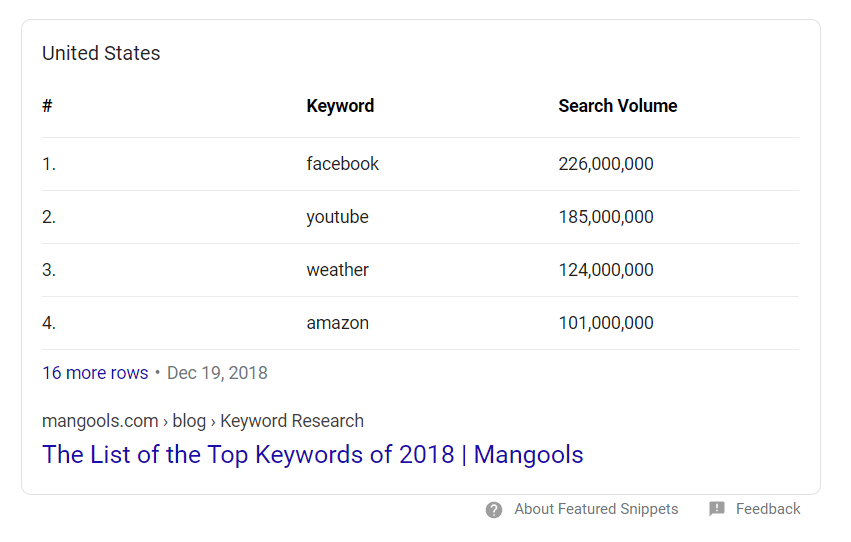 And here's the screenshot from the rank tracking in SERPWatcher: