It used to be easy to get lost in structured data, rich snippets, featured snippets, rich cards, rich results, you name it. However, these days are almost over!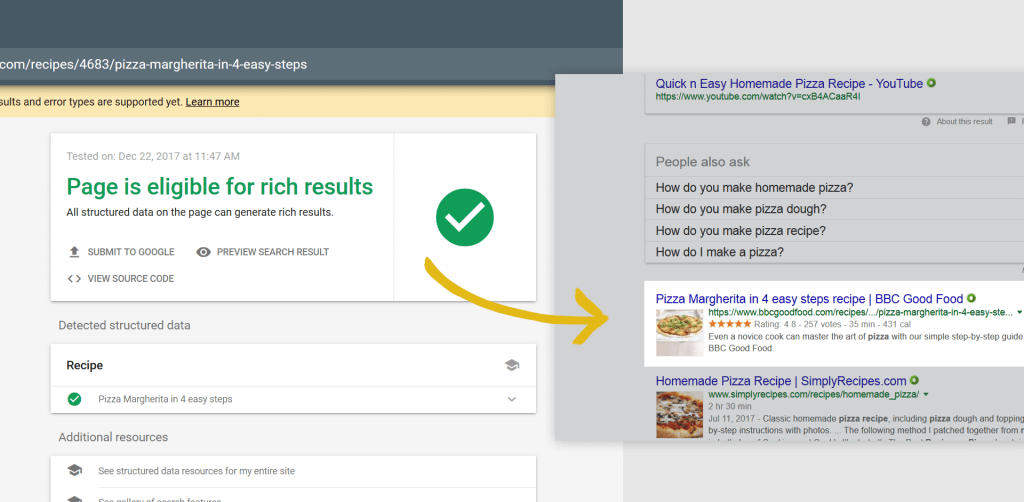 How to test your site for rich results
A few days ago, Google announced a » simple testing tool « on their official webmasters blog. Thanks to the tool, you can find out whether your site is eligible to display in SERP as a part of the rich results. Just provide a valid URL and you will see if you are all set in a few seconds. Spoiler alert: There is one small issue.
The tool can validate only recipes, job postings, movies, and courses as it is still in BETA. So, for other types of sites, it is not useful. You will end up with "Page is not eligible for rich results" error even if the website includes structured data. They plan to add other supported types of results later.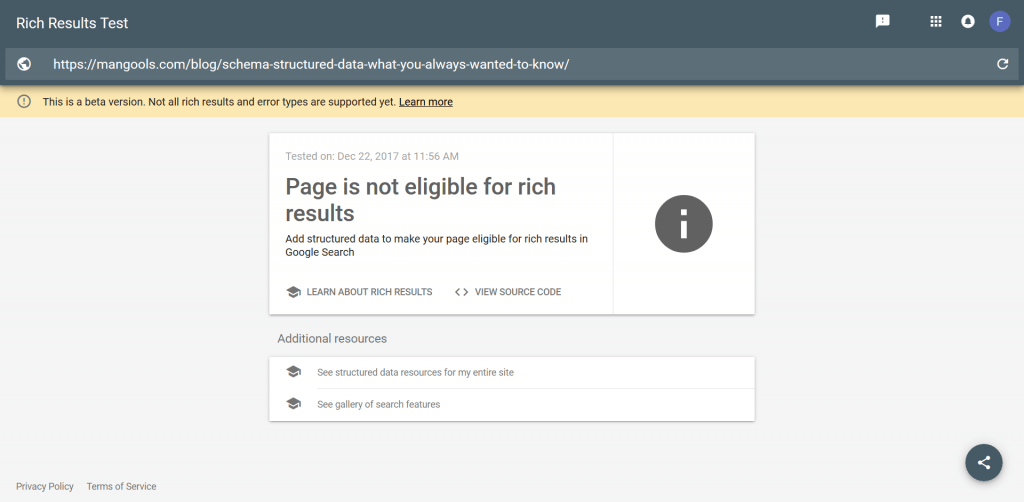 See? This is an example of one of our blog posts. There should be Breadcrumbs on the website, but the tool did not find anything.
But wait, there is already a testing tool…
Yes, there is. It is the Structured data testing tool. This tool tells you whether your markup is valid. On the other hand, it doesn't inform you if it is eligible for rich results. The new tool I mentioned earlier gives you validation of markup and even a preview how it can look like. That's why it was the missing part of the puzzle.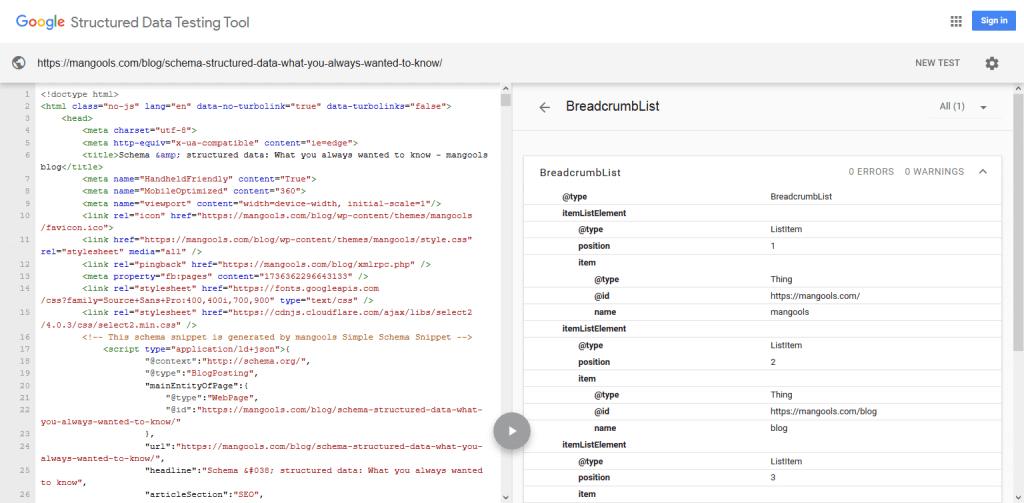 Preview of rich results
If your page is eligible for the rich results, you can open a preview and get an idea how it actually looks in SERP. Keep in mind this tool provides an example preview, there is no guarantee your site will appear in Google SERP as a rich snippet.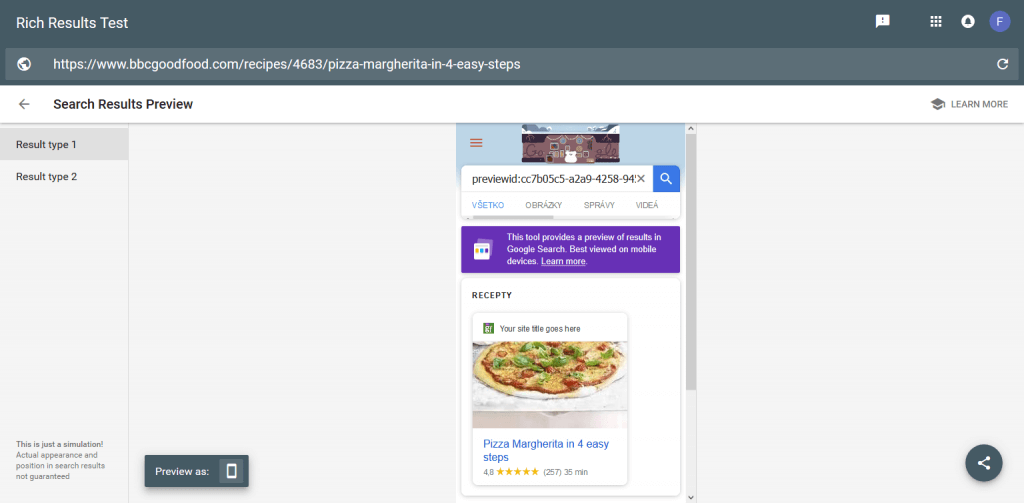 Review and send to Google
The tool highlights any invalid code so you know what to fix. After a successful validation of your site, you can send it to Google to index.

Implement structured data
It isn't a surprise that Google likes well-structured and up-to-date websites. With trending voice search and RankBrain in mind, there is no doubt you should implement structured data on your website as soon as possible.
In case you still run your website without structured data, check out my "structured data markup for dummies". You will find out how I implemented it and how (and why) you can do the same. If you are unsure about which rich results are supported by Google, check out the official search library.
So what about you? Have you passed the test?