We've been busy at mangools in the past couple of months and I wanted to share some thoughts on the recent exciting news with you.
You probably noticed (I hope so) we've launched a new product. It's called SERPWatcher. Developing SERPWatcher was a lot of work with hundreds of inspiring tasks to overcome.
The second, even more significant update, in the life of mangools has been a recent change of our pricing model.
We added the new Agency plan and adjusted prices of Basic and Premium plans. All subscriptions remain available in monthly and annual billing cycles. If you subscribe to the annual ones, you'll save up to 44%.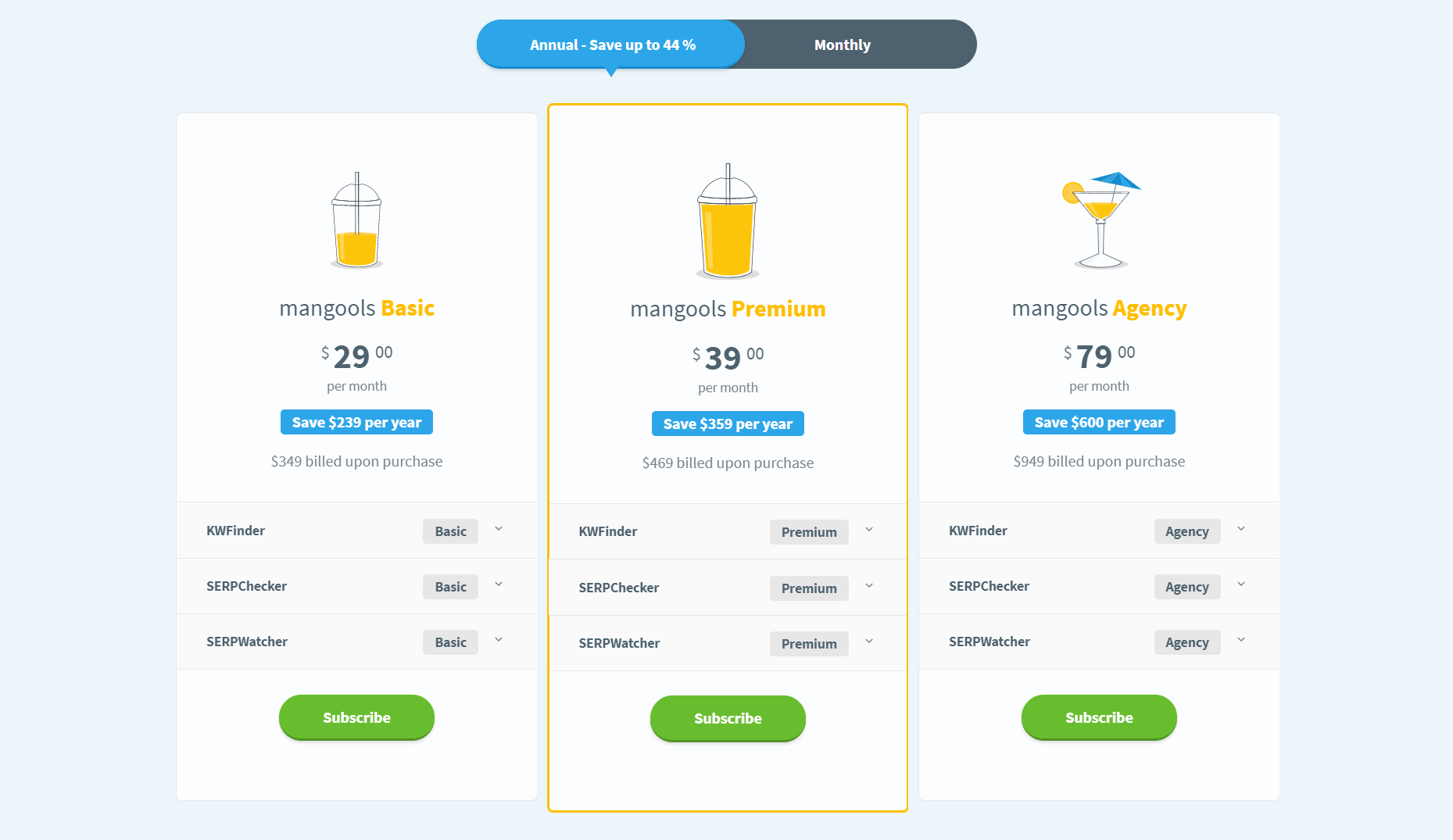 The old prices are grandfathered for every customer who subscribed before 25 August 2017 and didn't disable the auto-renewal.
So why did we increase the prices?
We didn't change the prices for last three years – from the very first version of KWFinder! Since then, we established mangools, developed and launched two new tools, and KWFinder came through enormous innovation.
Due to a rising popularity of our SEO tools we had to upgrade our infrastructure and expand the team.
Customers are our top priority. To keep the best possible quality of our services and continue providing more value we decided to increase the prices.
SERPWatcher release party
We announced the updates even before we launched SERPWatcher in July. Launching a new product seemed as an ideal time to provide new added value to our users. The SERPWatcher release party was a massive success!
Both existing users and all new ones had the opportunity to subscribe or upgrade for old prices and get our newest tool for free.
On top of that, all beta testers and waiting list subscribers had the same chance. It's nice to see how many of you took this chance to get more for less.
You saw the offer in the tools, landing pages and we probably reached you via email as well. Not to mention we noticed our affiliate partners to advise their readers.
Do you run SEO training courses? Don't hesitate to visit mangools discounts section for more information.
It's not only about new tools
That's true. We can't forget about customers who know us as KWFinder. Hey, thank you for being a part of the family!
With SERPWatcher, we did the same thing as when SERPChecker came out last year. All subscribed users got it for free! Moreover, they had the above-mentioned chance to upgrade for old prices.
When it comes to KWFinder, we know how much this tool means for you and for us! Launching new products doesn't mean we stop developing earlier tools.
To be precise, we released an updated version of KWFinder a few days after the release of SERPWatcher. We refreshed the keyword lists interface and created a new list management! You'll find detailed information in the updated KWFinder guide.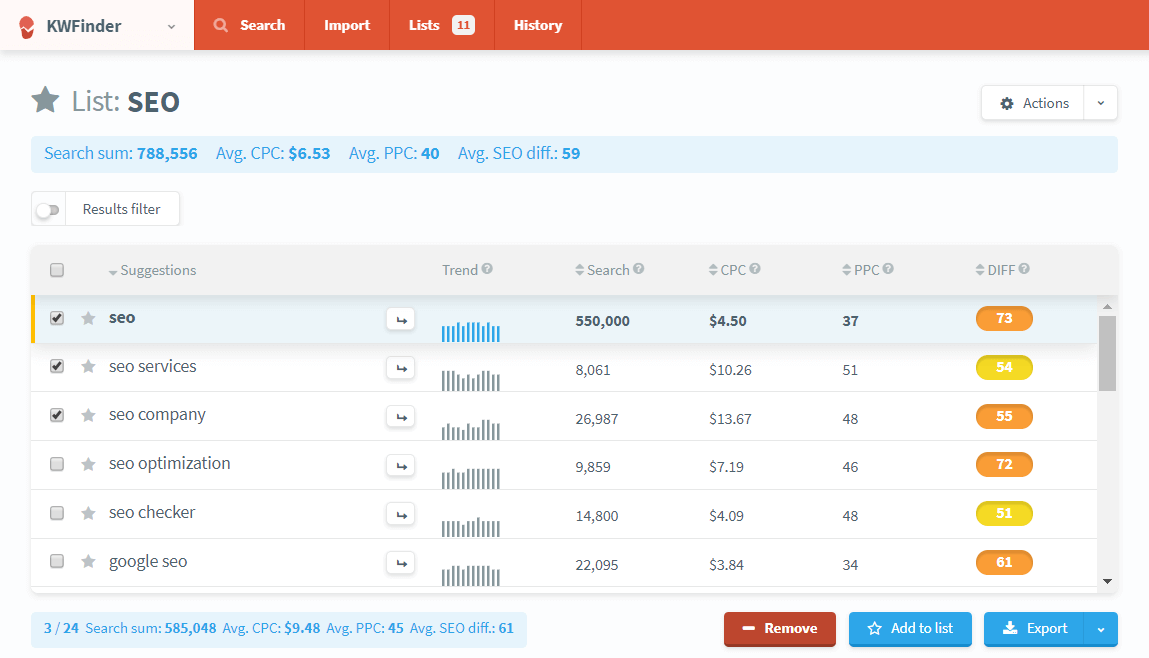 Upgrades
And one more thing! We're currently working on a new upgrade process. Upgrading your subscription is going to be flawless in a short time.
Consequently, we made other improvements and launched the redesigned admin section. We hope you like it!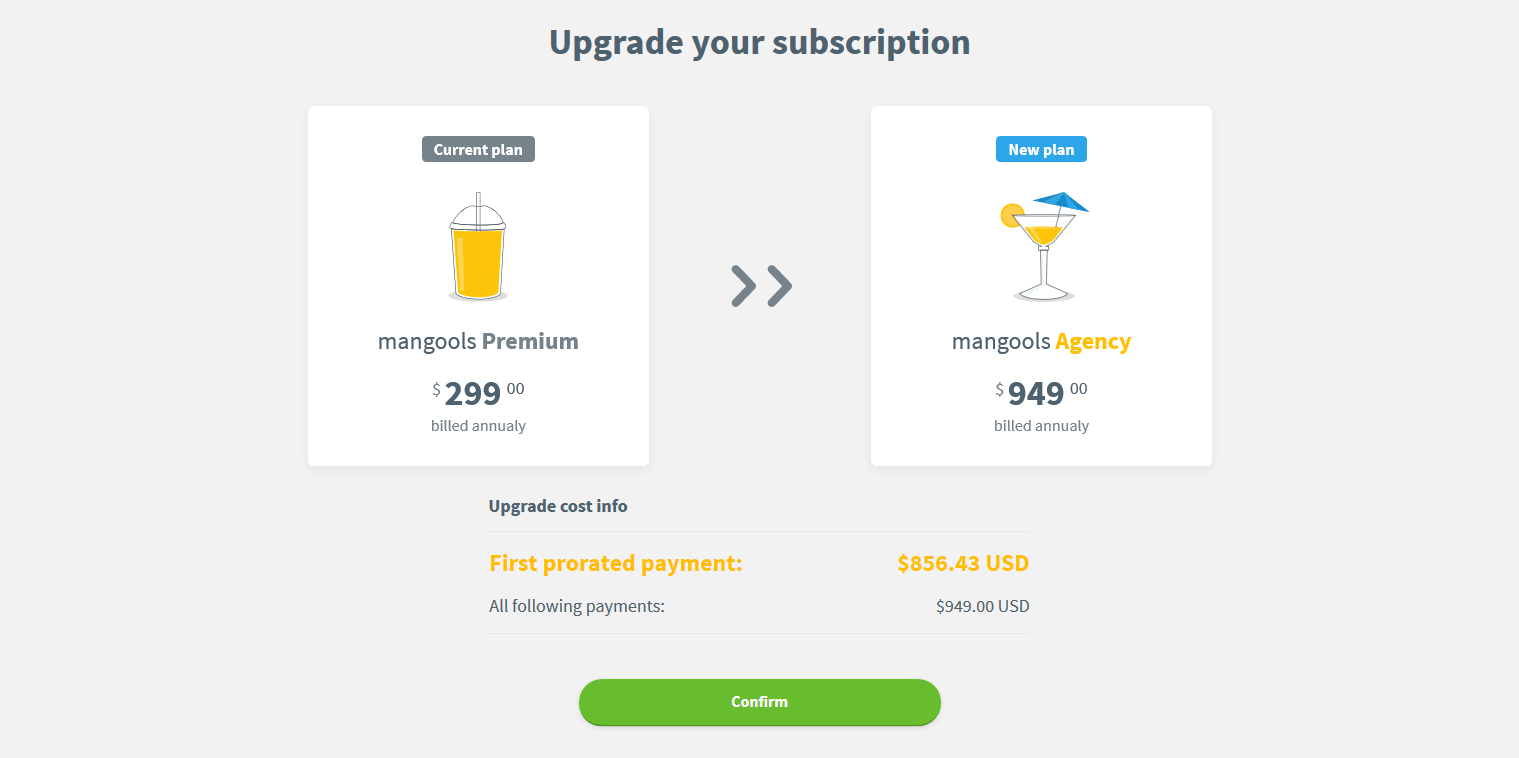 To sum it up
We're grateful for your feedback. It's an inevitable ingredient keeping us moving forward and helping us to bring you more from the beginning of the development process to customer support. It's not really about the pricing.
What's more, there are countless features on to-do lists for all three tools. We're looking forward to launching them!