What is white hat SEO?
White hat SEO is a term used to describe all the search engine optimization techniques that are in accordance with ethics and Google's guidelines. It is a long-term approach that focuses on the user satisfaction and content quality rather than ranking better at all costs.
The term is often used in the opposition to the so-called black hat SEO. This dichotomy originates in the classic Western movies, where the good guys and bad guys were distinguished by the color of the hat.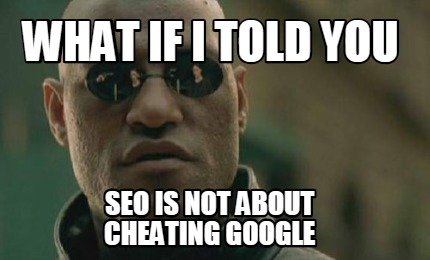 White hat SEO does not rely on the "shortcut" techniques such as buying backlinks or spam. Instead, the main emphasis is on quality content, perfect on-page optimization and great user experience.
How to do white hat SEO?
The term white hat SEO is usually used only in the opposition to black hat SEO tactics, so to "do white hat SEO" basically means "to do SEO".
Quality content
The cornerstone of each SEO strategy is engaging,  high-quality content that answers the query and satisfies the user's search intent.
In order to write good content, it is important to analyze what people are looking for. A proper keyword research can help you find ranking opportunities or optimize your existing content to achieve better results.
Keyword tools such as KWFinder will help you find keywords that are relevant, popular and achievable.
Technical and on-page SEO
There are many technical aspects that need to be covered in order to succeed in organic search. A good website must stand on solid ground.
This means it has to have a quality web hosting and be well-coded and optimized for all the devices. Page speed plays a big role in SEO too as it is a confirmed ranking factor.
Search engine optimization also includes many on-page tweaks, strategies and techniques. The in-page SEO best practices include user friendly URLs and well-optimized title tags and meta descriptions.
Great UX
Although user experience design and optimization is a separate field, it influences the SEO indirectly. Even more so since Google's AI uses data from the user's behavior to serve the best search results.
In general, it is important to make your website easy to navigate and understand so that the users don't have to leave just because they feel lost.
Link building
Although link buying is a big no no, it doesn't mean that you can't do anything to improve the link profile of the website in certain ways.
If the content is great, it is more probable that other websites will link to it naturally. Of course, you can help to promote it through email outreach or social media.
There are other white hat SEO link building tactics, including link baiting, link reclamation, broken link building or skyscraper technique.
If you are about to start with link building, head over to the basics of backlinks part of the SEOpedia.