Every content creator knows the struggle.
You put a lot of work into your content, only for your posts to:
Get buried down in your blog archive by newer posts.
Never rank because more authoritative websites dominate all the SERPs.
Leave readers asking more questions with little direction on where to find the answers.
There's one SEO strategy that will help you with most of these issues: content hubs.
What is a content hub?
A content hub is a collection of pages that are all related to a certain topic.
The pages are interlinked and provide general information on the main topic as well as in-depth insights into the sub-topics.
In general, there are two main types of content hubs:
The "content library" type – a set of pages with the main page serving as an index; it usually has tens or hundreds of pages that are systematically interlinked (e.g. category pages, glossaries, knowledge hubs); example: Optimization Glossary by Optimizely
The "topic cluster" type – a smaller group of topically-related posts with the main post serving as a broad insight into the parent topic; the pages are interlinked contextually (e.g. ultimate guide + some additional topic-related posts); example: our Complete SEO Guide for Beginners
Although these are not strict categories and some content hubs can have elements of both types, we mostly refer to the topic cluster type in this post.
Here's a typical example: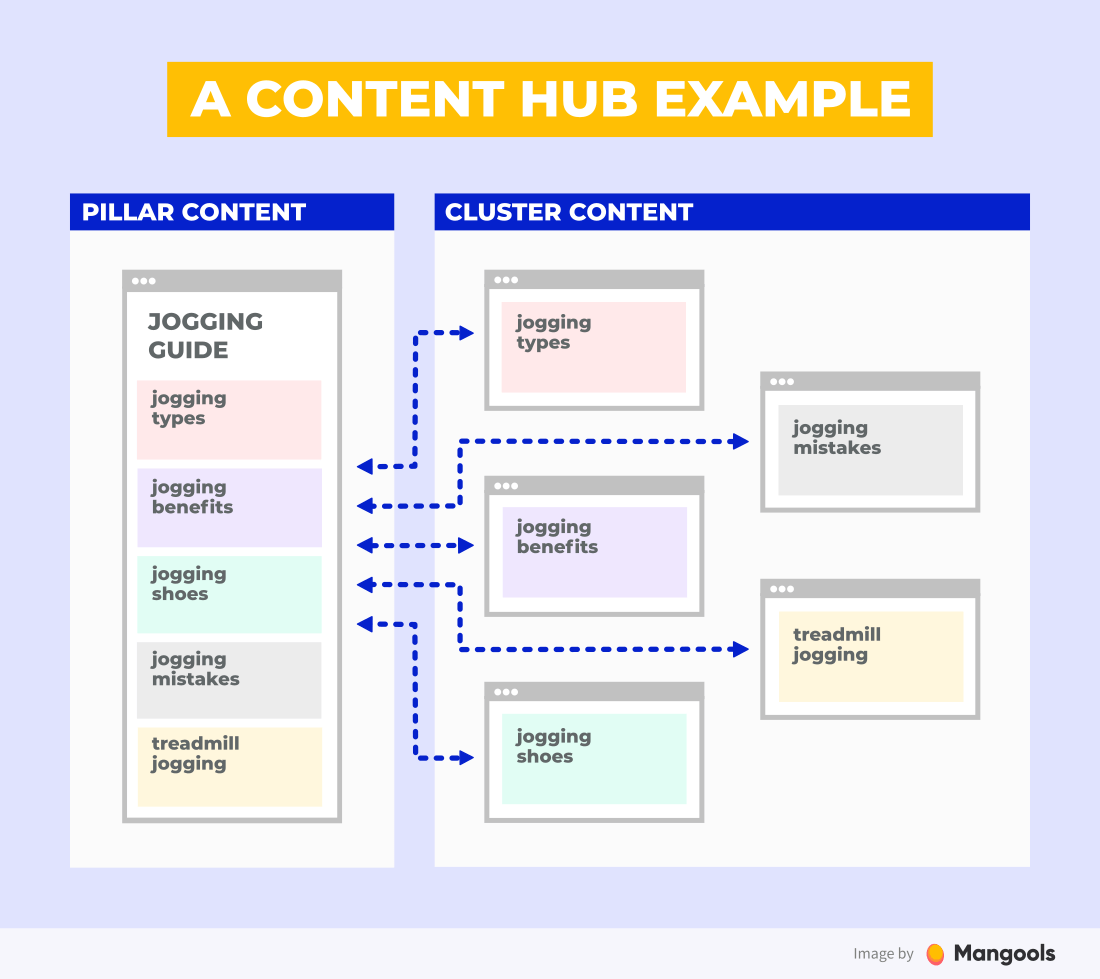 As you can see, there are 3 main components of a content hub:
Pillar content – represented by a pillar page that provides a general overview of the broad topic, usually targeting a broad keyword (e.g. jogging)
Cluster content – related posts that unpack smaller topics within the theme in more detail (e.g. jogging benefits, jogging shoes, jogging mistakes)
Internal links – hyperlinks that connect the cluster content to the pillar page and vice versa.
With content hubs, you're not just writing a singular, standalone post on a topic. Instead, you create a comprehensive set of resources that answer all your audience's questions on the main theme.
Now let's take a look at why this strategy is so beneficial.
Why are content hubs good for SEO?
You know that old saying: "There's strength in numbers".
That's just one of the reasons why content hubs end up becoming such SEO powerhouses for websites. Rather than create content one-by-one, targeted at individual keywords you hope to rank for, a content hub switches up this approach.
Here's a couple of reasons why content hubs are good for SEO:
1. More value for the readers
Content hubs are thoroughly written and well-organized resources. If the pillar post doesn't provide every answer to the question at hand, the linked-to posts will deal with them.
As you can imagine, this provides visitors with a satisfying experience since they don't have to jump from site to site or do a new search trying to get the answers they seek.
All the information they need is right there, well-organized, and easy to find.
2. More topical authority
The cluster posts link to your pillar page and your pillar page links to the cluster posts. This isn't just beneficial for visitors.
Internal linking, in general, is a valuable on-page SEO tactic. For content hubs, it plays an important role in building authority for your website.
What is topical authority?
Topical authority (or topical relevance) is the process Google (or any other search engine) uses to figure out how relevant a page or site is to a certain topic.
It works like this:
When you link from one page to another with a relevant and descriptive anchor text, this establishes a semantic relationship between them. This link lets Google know there's a shared connection in terms of theme or topic.
As OnCrawl explains in this post on Search Engine Land:
By strengthening key subjects and grouping related content around pillar pages, you can improve the authority of all pages on a topic and gain positions in the SERPs. (…) The more the pages in a thematic content group link to one another, the better the group can place in the SERPs.
By writing a content hub, you simply get relevant internal links to your pillar content from as many cluster pages as you create.
In other words, the more pages that talk about "jogging" link to your jogging guide, the more relevant and authoritative your guide may seem in the eyes of Google.
3. Better content structure
Content hubs also help you shape your content strategy by creating logical and semantically-related topic clusters.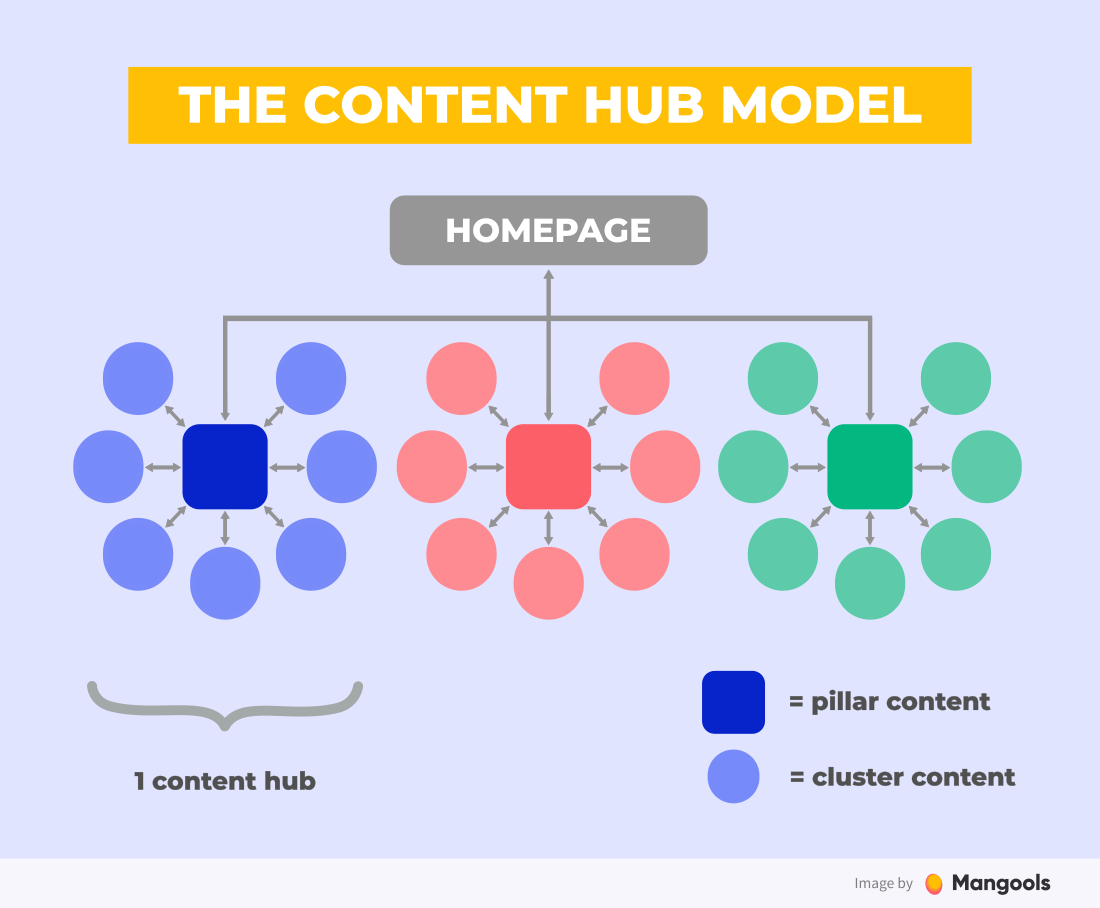 It's not easy to create a good content hub. But it will benefit your blog in the long run, because:
you are forced to plan the topics around the topic clusters – which makes you think about the structure of your content thoroughly,
you have to do proper research and distinguish what focus keyword to use for each page in your content hub – which means you are systematically covering all the important keywords from your niche.
You no longer write posts ad hoc based on your current mood, switching from one topic to another without ever answering all the questions your readers may have.
4. More engagement
By their design, content hubs provide complex information on the given topic. So visitors are likely to stay longer or return again to reference the material and explore links they may have missed previously.
This will help decrease your bounce rate and increase your:
session counts
dwell time
number of pages visited
These are all indicators that Google may take into consideration, but mainly, that improve the engagement of your visitors and strengthen your brand.
Not to mention the fact that a well-written comprehensive piece of content will attract more links and social buzz.
How to create a content hub?
As you might imagine, a content hub takes a while to put together since you have to first strategize what it's going to look like. Then, create all the content for it.
But the payoff is worth it. Here's where you'll start:
Step 1: Do your research
In order for a content hub to be successful, it has to be built around a subject your audience isn't just interested in, but craves information for.
To find the topic, you'll need 2 things:
good knowledge of your niche
a keyword research tool
If you know your niche, you probably already have some broad topics in mind. Or you can just browse the keyword research tool, look at topics people talk about in niche communities (social media, forums, etc.), or get inspired by your competitors and the topics they cover.
There are hundreds of ways to find new keyword ideas. We won't go into detail since we have a whole chapter on this issue in our keyword research guide.
Just remember you're not just looking for keywords. You're looking for topics.
A topic can include several keywords but should be represented by one focus keyword.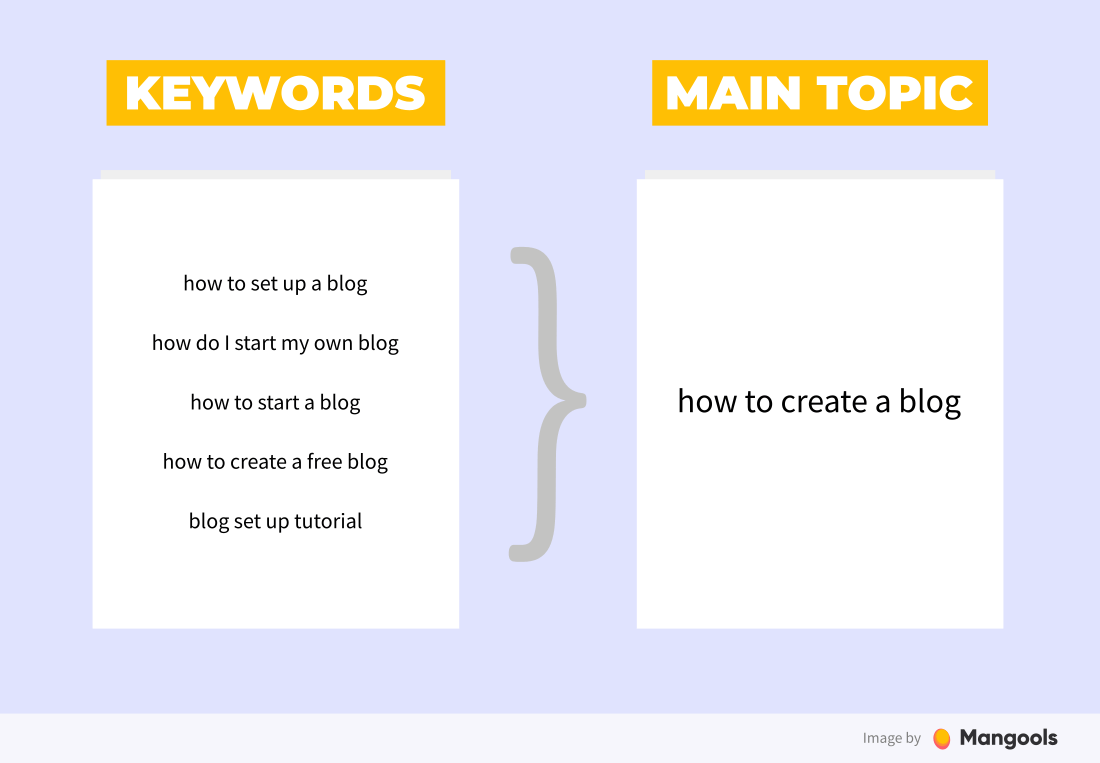 So what kind of focus keyword should you be looking for?
For pillar content: a broad keyword that has a high value for you and that encompasses the theme of the hub
For cluster content: a unique keyword related to the topic, broad enough to be used as a focus keyword for a standalone post but more narrowly oriented than the main theme
Let's say you run a parenting blog and you know that "activities for toddlers" is quite a huge topic.
If you enter this keyword into a keyword research tool like KWFinder, you'll see that it has a solid search volume and there are many great long-tail keywords related to the topic.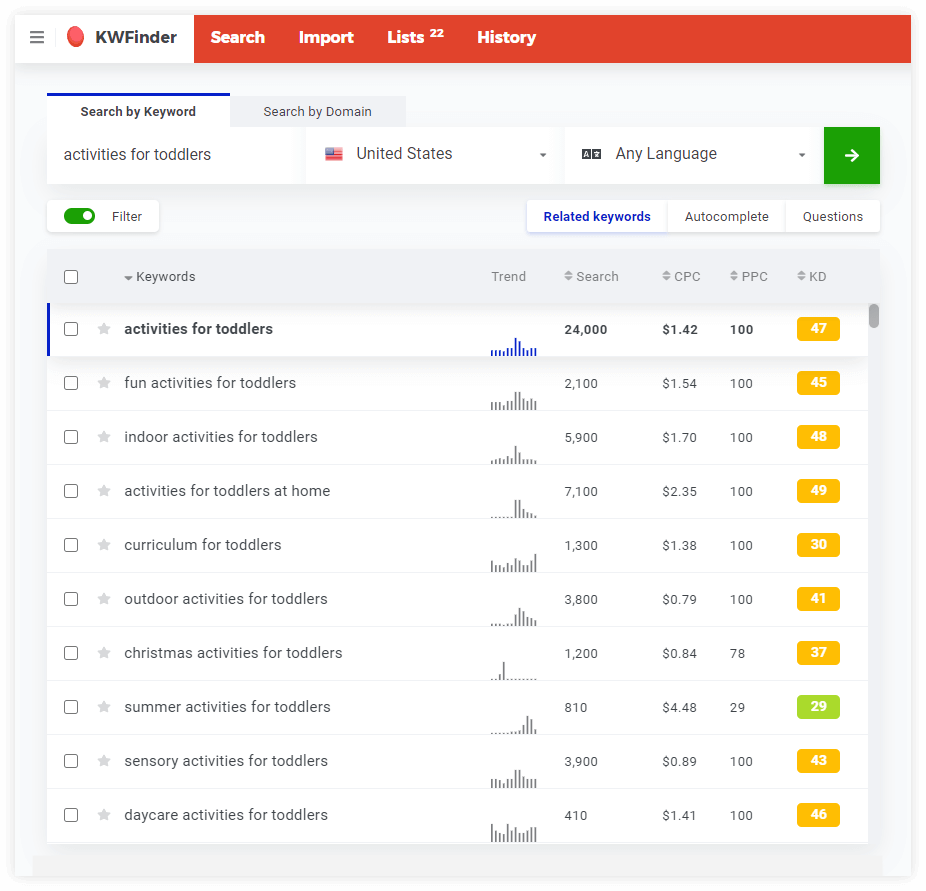 It will not only tell you what the monthly search volume and competition is for your keyphrase, but it'll also show you which websites currently rank for it.
Be sure to get a gander at the competition as their content (whether part of a content hub or not) will be useful in building out your topic cluster.
Step 2: Map out your content hub
After you've selected your main topic and associated keywords, map out your content hub.
Not only will this help you to better visualize what you're creating, but you'll want this frame of reference when it comes time to update the hub or add more content to it.
A great tool to create a mind map is MindMeister. It's free and easy to get started with.
Here's an example of a basic content hub map for "activities for toddlers", witch focus keywords and search volumes of each post in the cluster: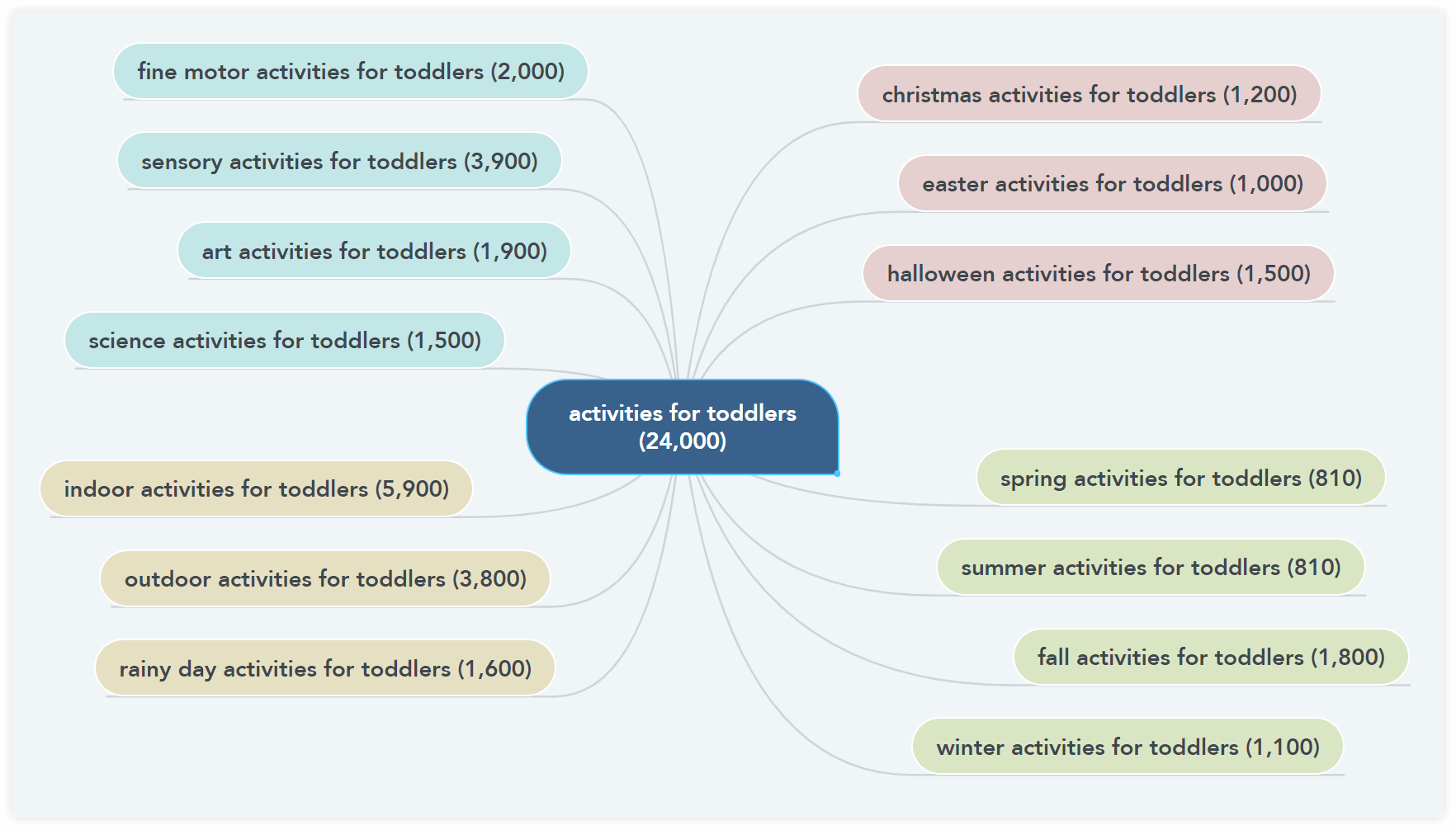 When selecting the focus keywords for your cluster content, you should consider:
How the keyword is related to your main topic
What is the search volume
Whether the topic is in accordance with your business plan
Note: Don't be afraid to include existing content. A content hub does not need to be created 100% from scratch. If you have existing content which performs well and is relevant to what you're trying to do here, add it to your map.
Step 3: Create your pillar page
Your pillar page most probably targets a big, highly competitive keyword.
If you want to rank for it you have to create an outstanding piece of content that is better than your competition (the so-called 10x content strategy).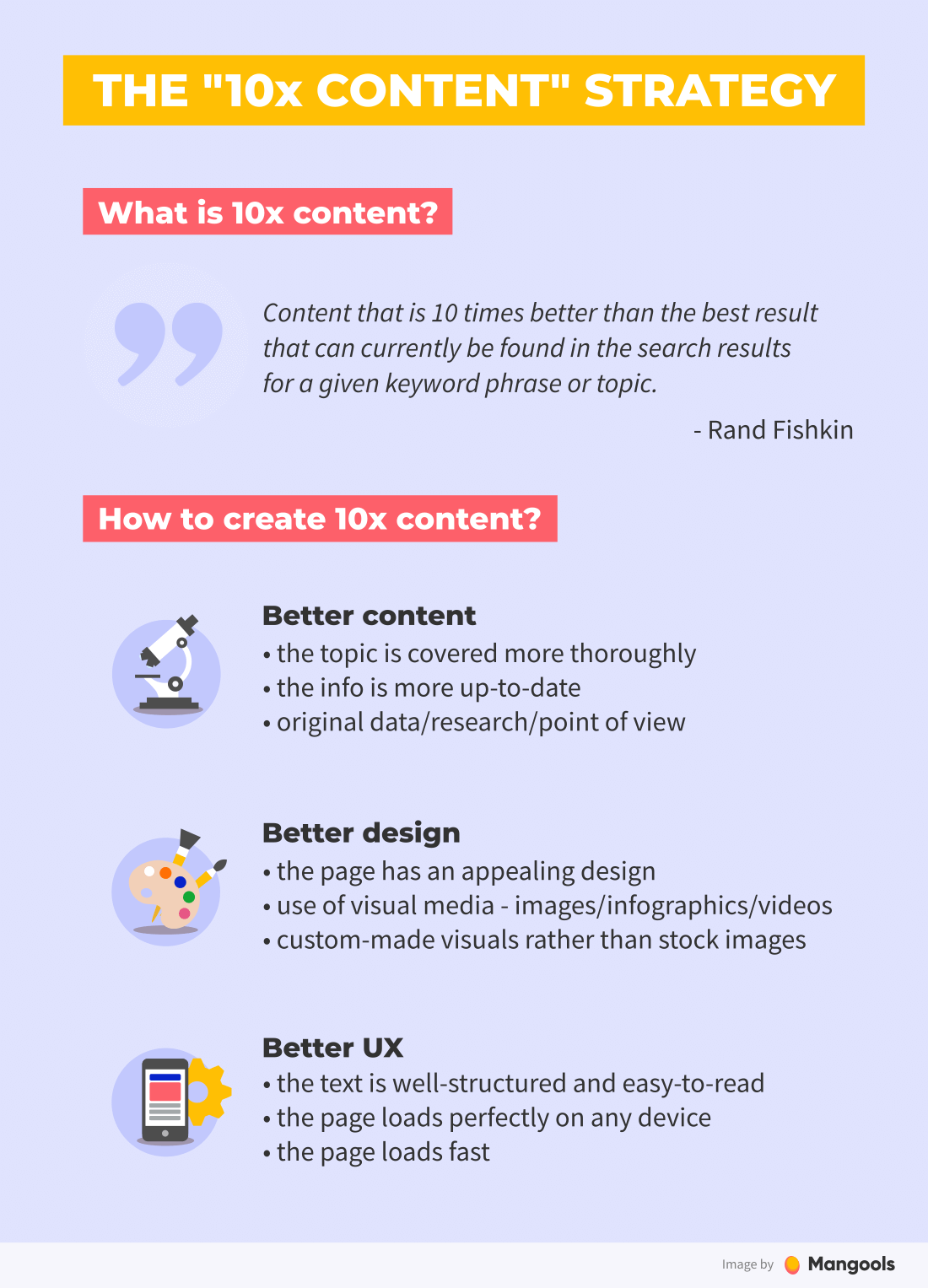 The length and depth of your pillar page is a great advantage. But it can also discourage people if it's just a long wall of text.
Your design and UX has a really big role to play in terms of making sure your pillar content gets read – both in terms of visual appeal and readability.
How to make your page more visually appealing?
use a readable font
write short, easy-to-digest paragraphs
use appropriate subheadings
break the text every now and then with a visual element
use bolding, infoboxes, bulleted lists, quotes, videos
create custom images and illustrations
use relevant links (both to your cluster content and quality external resources)
Last but not least, make sure to have a clear and easy-to-use navigation so that the reader doesn't get lost in your post.
Use elements like:
Table of contents
Sticky sidebar navigation
Back-to-the-top arrow button
Here's an example of the top navigation from our SEO guide: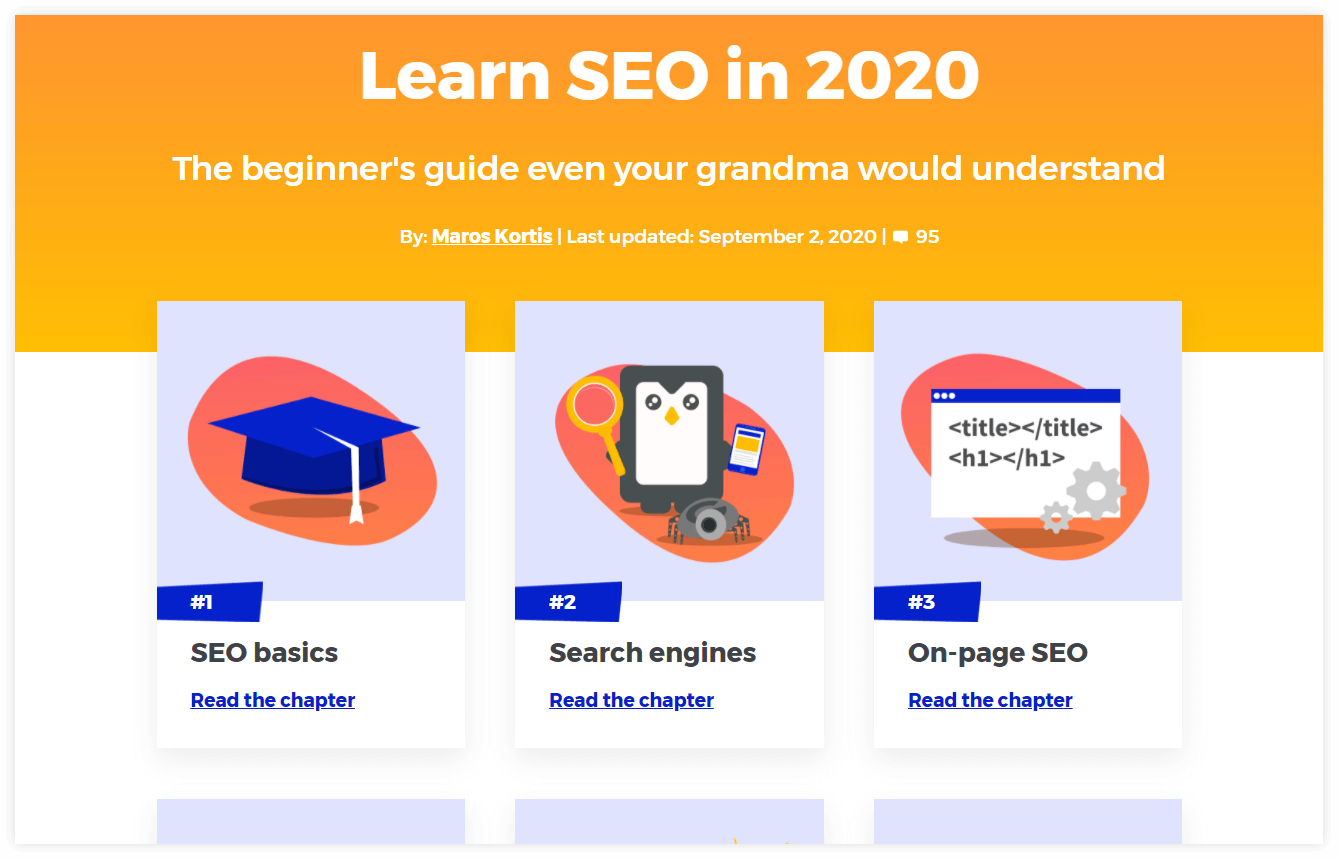 And the chapter intro with the sticky sidebar navigation:

Step 4: Write your topic cluster pages
Sure, your pillar page alone is a comprehensive resource. But it's the cluster of topics surrounding and supporting it that really makes the content hub so valuable to your users.
There isn't much to advise you on here as you're going to write these pages the way you would your regular blog posts.
Just remember to add internal links to your pillar content as well as other relevant posts from the cluster.
These can be placed in various ways:
Contextually (when the (sub)topic is mentioned in the post)
At the bottom of the post (as a "further reading" section)
Within the navigation
Or you can combine them. Look at this example of a contextual "further reading" box from Impact: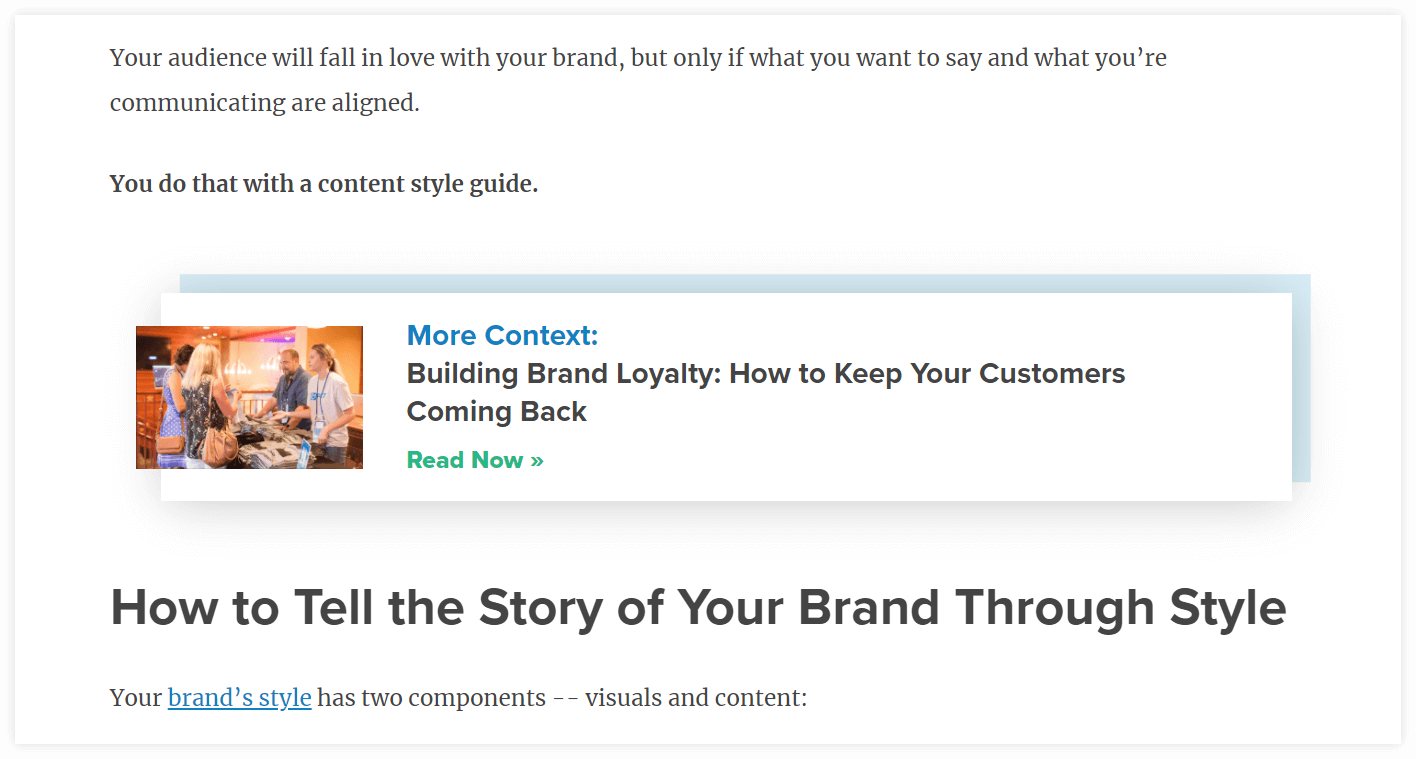 The key is to make sure the reader can navigate through your content hub easily and provide a seamless reading experience.
Wrap up
Content hubs are one of the key SEO strategies.
They shape the way you structure your content, provide a better experience for your readers and improve the topical authority of your most valuable pages.
That's not to say that there isn't value in writing about topics one-by-one on your website – especially when your audience needs something timely answered ASAP.
Also, you don't have to create a new content hub just for the sake of it. Especially if the topic is too narrow for multiple posts.
All you need to do is to look at the bigger topics you cover on your blog and think about possible topic clusters you could create around them.