Page load time is crucial both for SEO and UX. In this short article, I'll show you how you can save 70% of the transferred image size and speed up your website.
I'll go through two ways with minimum effort and maximum results. No compromises. And a small bonus: I will also show you how to automate the whole thing in a few clicks.
OMG, SVG!
At first, let's take a look on how to easily optimize your SVG images exported from tools such as Adobe Illustrator. The Illustrator SVG generator produces a lot of unnecessary trash in the code. You can get rid of this by using this simple, good-looking minifying tool by Jake Archibald – SVGOMG.
I love using the tool because of its simple drag and drop image upload, GUI, real time preview and estimated savings feature. Maybe it's not good for bulk minifying but it's awesome for a couple of images for website templates.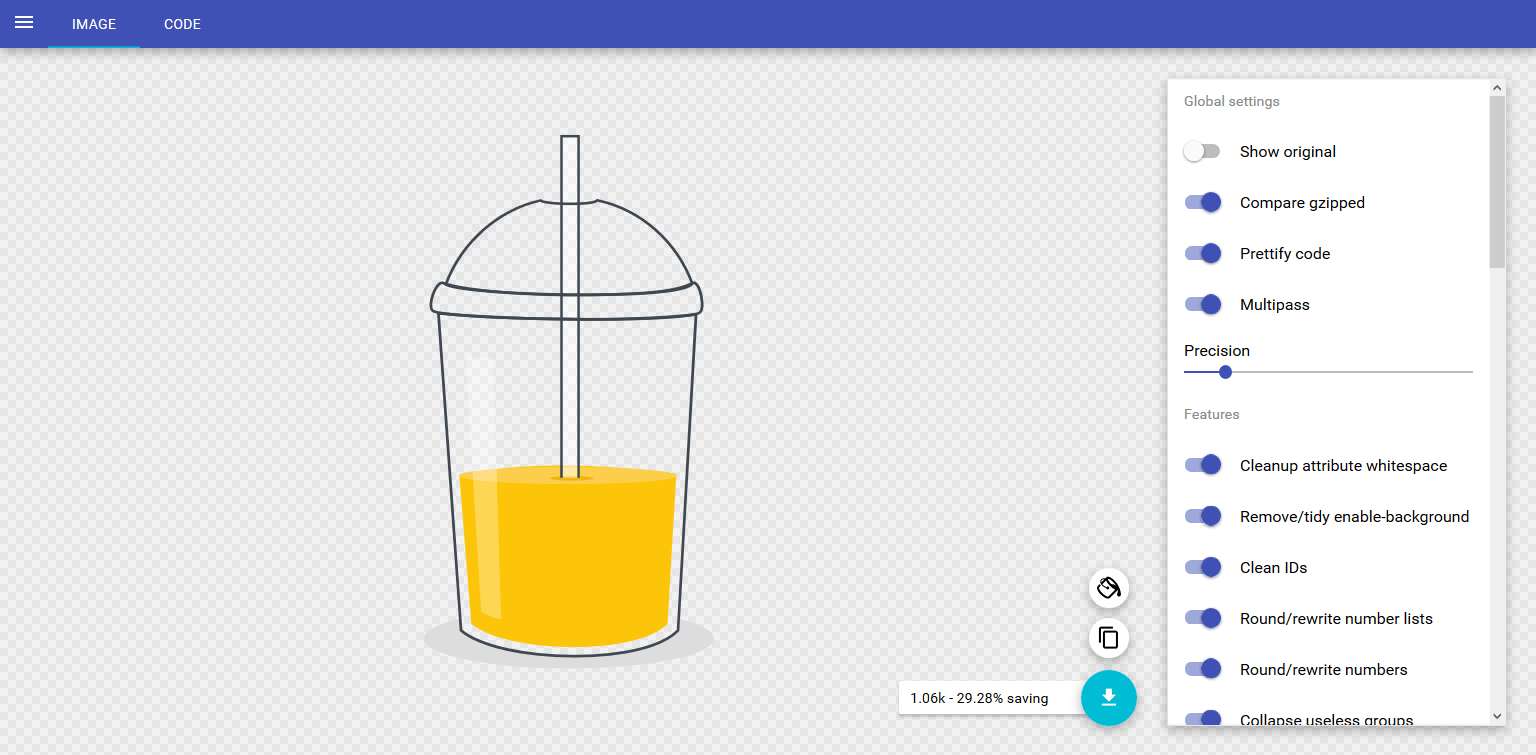 Optimize PNG & JPG without losing quality
You probably heard about tinypng.com by voormedia.com. It's easy: Upload, process, download and you are good to go. Literally, in a few secs. Bulk image upload feature is included too.

Just a few weeks ago I noticed that they also provide a JPEG compression under tinyjpg.com. JPEG compression is known for not very good-looking results. But this doesn't apply for this one.
I was astonished by the final size of the image vs. the quality of the result as I could barely spot a difference from the original. With zero effort! This is something you can't compare with Photoshop compression.

We've reduced the data size of our main team photo by 82%. That means saving 768kB. Amazing!
Optimize images in WordPress automatically
Suddenly, I discovered voormedia has developed a free WordPress plugin. I know there is plenty of image optimization plugins out there, however, I felt in love with this one. And I know how great results tinypng produces.

It works like a charm with PNG and JPG images. No more manual image uploads on the website. Download, install and you are all set.
Oh, yes, just a few settings such as what sizes you would like to resize and what information you would like to include in JPEGs. And one more thing! Don't forget to register for a free API key which allows you to process 500 images per month. Great deal for all bloggers!
Conclusion
Speeding up the load time of data transfer is always a good thing to handle. I recommend following these steps to compress images to gain a higher speed and better rankings. However, the load time of your website isn't only about images optimization.
Do you know any other ways how to optimize images for websites? Feel free to share your thoughts.