Social commerce is on the rise, and developing your brand voice has never been more important for your social platforms. Here's how you can build a unique voice to stand out amongst your competition and capture the attention of your target consumers on a personal level.
Building a unique brand voice not only helps you connect with your target audience, it's critical in shaping your brand identity and developing more personal relationships. A few words can drive people crazy, or make them feel comfortable, happy, or even lead them to make a purchase. A voice specific to social media may be even more important in the upcoming years.
With over 93% of millennials spending their time on social networks, the rise of social commerce has begun. On Pinterest alone, 75% of their users have bought something they saw on the platform since going live with their "click-now" functionality. And social commerce is predicted to make a big leap in the coming year.
Now that you know why it matters, here's how you can establish a memorable, unique brand voice in your social media channels to help launch you into the era of social commerce and the use of social media marketing.
Understand who your target audience is, and who it's not
One of the biggest flubs commonly seen being practised by brands is trying to appeal to everyone. Don't be a people pleaser, at least not exactly. Just like one person can't make everyone happy, neither can a brand. And when a brand pursues this approach, their content becomes extremely watered down. Trying to appeal to everyone, appeals to no one.
We get it – your product is so incredible, everyone could use it. But not everyone is your target audience. It's ok to narrow your focus in order to create a more unique, identifiable brand identity. Unless you're shooting to be the next department store, it's important to understand not only who your target audience is, but also who it's not.
That doesn't mean you need to alienate yourself from those outside of your target audience, that just means your content (both visually and in verbal tone) need to be created strategically to appeal specifically to those individuals who are most in line with your brand identity, and who you would consider to be your ideal consumers.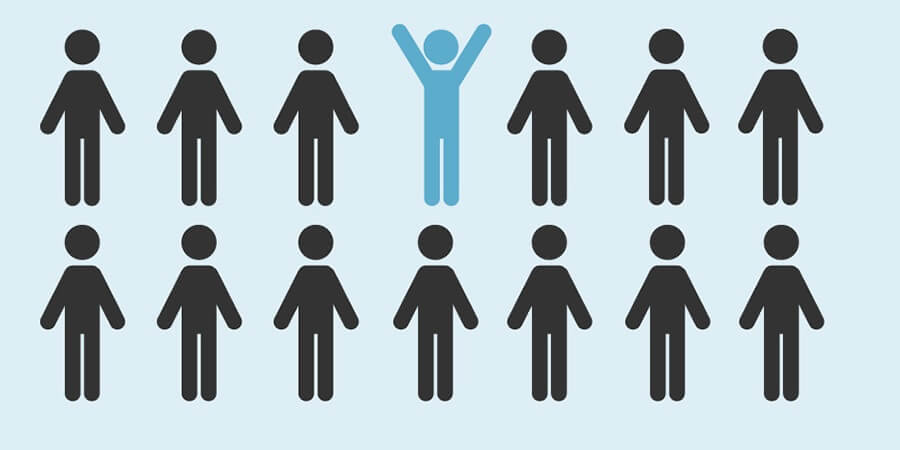 Think of it like a birthday cake. Sure everyone likes chocolate, but if the birthday girl prefers vanilla, she's not going to be too thrilled about you trying to appeal to the masses by giving her a cake she doesn't particularly love. Your target audience is the birthday girl. Treat her special if you're hoping for a positive reaction in return.
Be genuine, social and consider where you're writing
When drafting content for social media, it's important that most users are there for a reason, and it's not to scroll through ads for an hour. Be genuine. Consider the kind of information your target audience will be looking for… not in general, but specifically while they're on social media. Are they using it for a much-needed coffee break during their work day? Scrolling for inspiration while in transit?
Don't try to sell too hard. Making over $40K monthly, writer Pat Flynn explains, "Selling to people through social media is like going to a party, meeting somebody for the first time, and then saying, 'Hey, do you want to buy this Tupperware?'"
Get personal, before you try to make your pitch.
Your social media brand voice may differ from your corporate brand voice – that's ok. It should.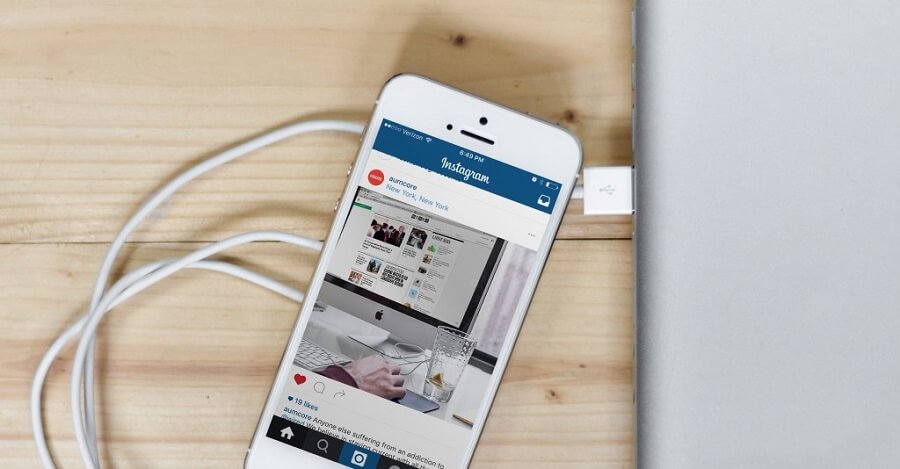 Just as you wouldn't post the same information on your personal Facebook that you would send out as an E-blast through your corporate email that includes your CEO – keep your brand voice a bit lighter in your social media. It is a social platform after all. And though it's a valuable tool for businesses to market themselves, try not to take yourself too seriously.
If your audience response, write back. It's one of many ways you can not only continue the development of your unique brand voice, it's a way you can stay connected to your consumers.
Also, consider your voice based on the platform. Each has a varied audience, visiting for different reasons. While Twitter tends to be more news and update oriented, Facebook is more personal and one of the most powerful sales channels. Each platform has a different demographic and voice, wield them wisely.
Develop a style of communication
Is your audience young and casual, or sophisticated and formal? Verbalizing "hey dude" in a social media caption may seem unacceptable in all situations, but it's perfectly ideal for a brand selling surf boards or trendy fashion. That may include styling items such as using lowercase to start sentences or other informal "slang" style writing should it fit the bill. Does your audience prefer simple sentence structure or more thorough thoughts?
It's helpful to jot down some samples of acceptable vs. non-acceptable styling to help your team get on board for all social copywriting. Notice the difference in the examples below. These are the same points, but in two different styles – informal vs. formal:
(Note the use of capitalization, punctuation and even spelling along with the brand voice)
| | |
| --- | --- |
| Informal | Formal |
| "hey babes, check this out" | "Don't miss this opportunity" |
| "Mugs for dayz OMG!!" | "Several new coffee mugs just in!" |
| "You do you boo" | "Be true to yourself" |
While these are extreme cases to emphasise the contrast, one can easily differentiate the necessity for defining a clear styling guide to coincide with your brand's identity. It goes a long way in establishing a unique brand voice.
Consider writing long-form content in your ideal brand voice styling to give your team a solid reference to use as a guideline when creating the copy for your social media.
Brewster Stanislaw of Inside Social compels marketers to ask the question, "Would I click on this?… Try to actually be the reader for the moment. What motivates him or her? If you can successfully understand what delights and excites the reader, then craft copy that feels authentic to those desires. By writing copy the reader identifies with, you maximize the chance of conversion."
Create a dictionary of terms
Sounds cheesy, perhaps. But creating a dictionary of terms can be a good reference point for your copywriters when drafting content for social media. Think about some key identifiers of your brand, products or services – and then the different ways you'd like to refer to them. Don't be afraid of the Thesaurus, and build yourself an extensive portfolio to work from when your creative juices might not be flowing.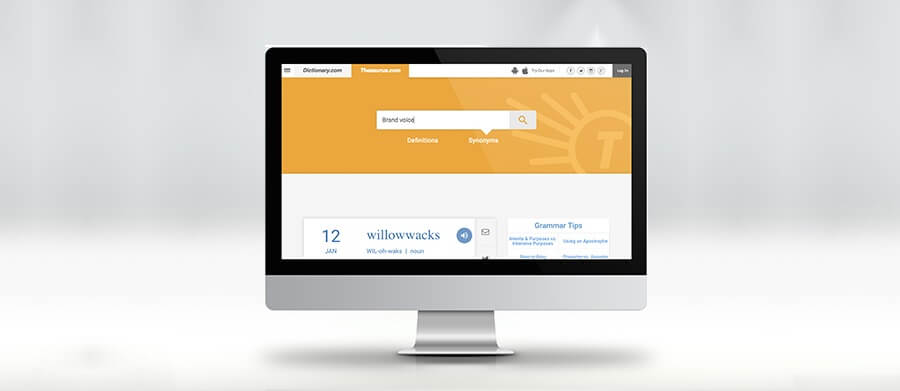 Keep it brief
Your brand voice on social media should get winded. Take a sip of water, relax and write your captions short and to the point.
Popular blogger Jasmine Star explains, "When writing, don't worry about editing yourself.  Just write everything you want to, then go back and strip it down." She suggests writing out your full thoughts can help you realize what's important. Then take away anything that's not.
By weeding out the unnecessary and only keeping the essentials, you'll also be one step closer to defining yourself for those unique "keep" factors that make your brand stand out and different.
By shaping your brand voice for social, you have the opportunity to tap into this generation's most exciting platform for commerce. But to do so, you must first understand your audience and tailor that voice around the platforms, the industry and the voice of your consumer. Don't miss out on connecting with your audience on a personal level with genuine content and a unique brand voice on social media.
This is a guest post by Jacob. He is a social media expert working for the digital marketing agency Aumcore, his years of experience working in the industries of fashion, social media and marketing stem from both branded and agency background, alongside his own successful lifestyle blog.