SEO tools are our passion. Having fun during team buildings could be our second excitement. After our first Christmas party last November, there was no doubt we would have another team building soon. Moreover, two ladies joined the Mangools team in December. That being said, there was nothing to wait for.
This time, folks from the office in Prievidza came to Bratislava. We decided to go for a bit of an action. A short poll chose the winner: go-karts. Our team consists of six people. That represents an ideal assumption of an action-driven race. It took place in Kart One Arena, the largest indoor go-kart racing track in Slovakia.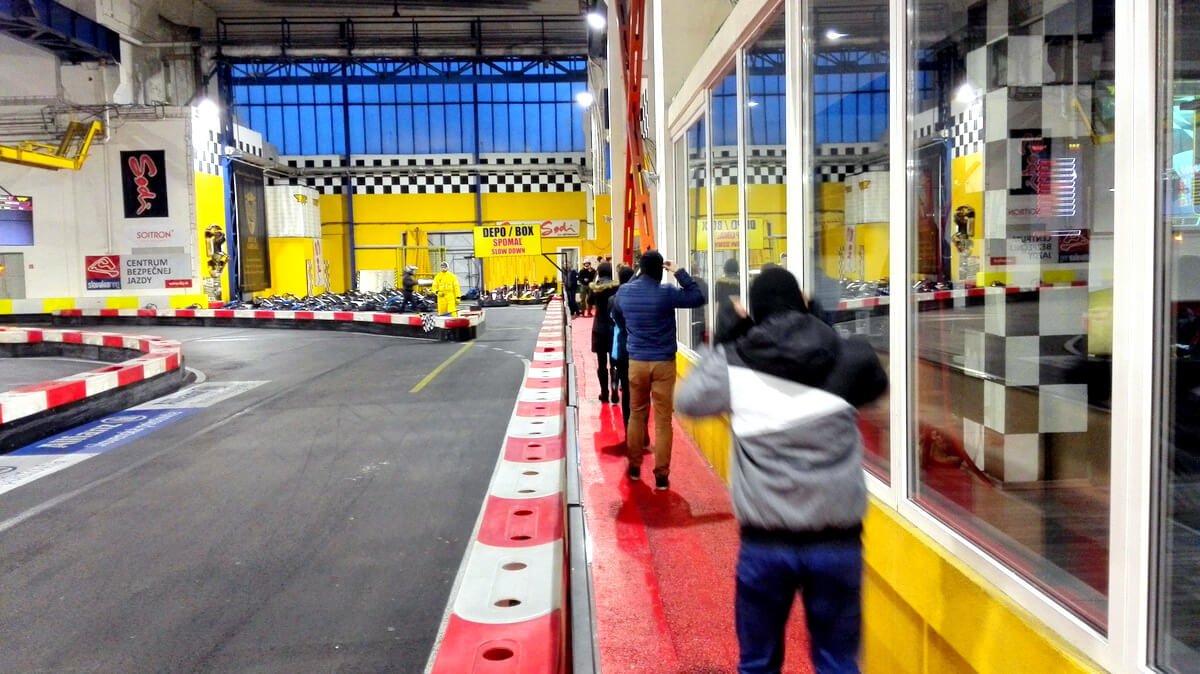 Practice
Firstly, we went for refreshments when we came to the spot. Then, the staff brought us through safety instructions and racing rules.
"We were ready to experience some action and the smell of gasoline."
Qualification
Our race car numbers and names were in the system and qualification could start. Despite it's an indoor track, it was really chilly. Generally, January in Slovakia is usually freezing. It was a few degrees Celsius below zero. Gloves and warm clothes meant a comfortable position in the seat. And that's a beginning of success, isn't it?
The race
Five qualification rounds tested us, so we were all set to race. The go-karts and track are made for professionals, so we had stay focused. We let adrenaline rush to help us and manage some great maneuvers and overtakes.
There were only four rounds left and Frankie was the leader. The rest of us were fighting for the stage. While Frankie was approaching one of the critical turns, he was too fast and suddenly slid. This little mistake enabled Maros to overtake him. Frankie tried hard, but they both managed a few of the fastest rounds, so he didn't make it. Peter won the fight for the third place. Martin finished fourth. Julia and Lenka on the last two positions.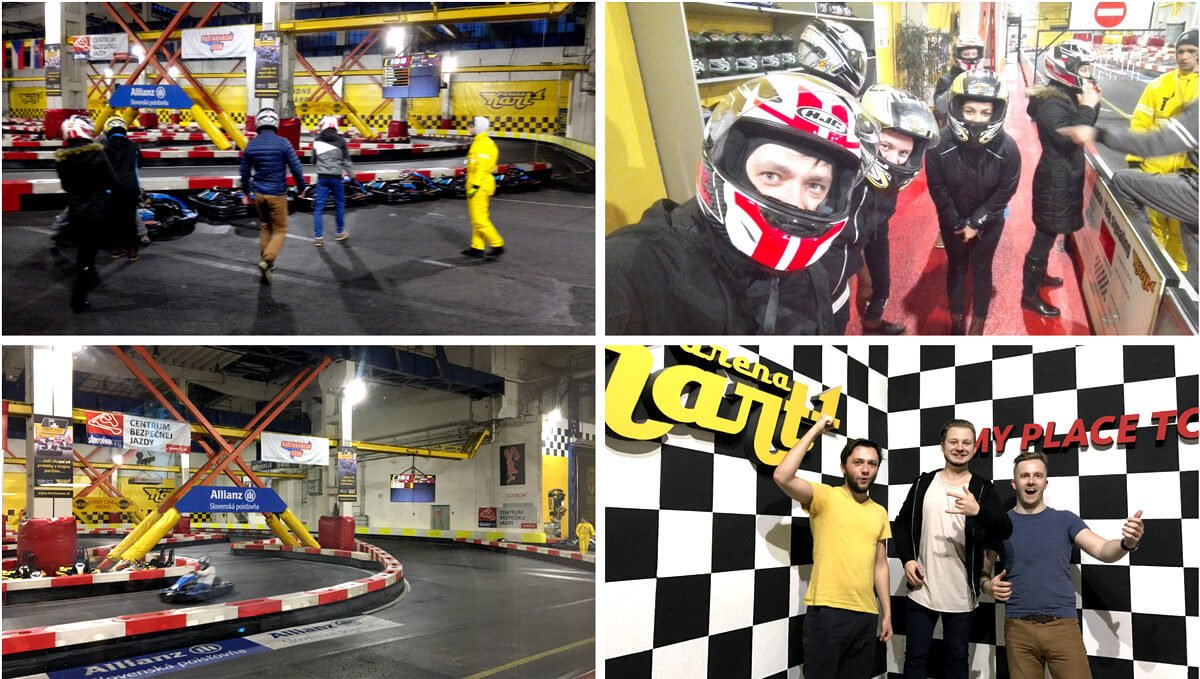 Race leaderboard:
Maros
Frankie
Peter
Martin
Julia
Lenka
To sum it up, we had a great time, experienced some action and fought for the win! Though, some of us still seek for revenge 🙂